The Perfect Onam Gift to Celebrate your Love!

When it comes to memorable gifts, especially on occasions like Onam (one of the favourite festivities of Malayalis around the globe), nothing beats the beauty of internally flawless diamonds. For Keralites, there is no better time of year to express gratitude to their loved ones than now.

Show your love and gratitude for those special people in your life this Onam with a stunning piece of jewellery as a gift—to leave a lasting impression on anyone, let it be your fiance, wife, mother, or your darling, dearest daughter. Our Onam jewellery gift guide below includes rings, earrings, pendants, bracelets and more. Find a meaningful Onam gift instead of a quick-to-forget item so that it will be cherished and remembered for years to come.

Diamonds make a beautiful, classic gift that is ideal for any woman in your life.

You must keep their personal style in mind when choosing jewellery for a loved one. Another advantage of purchasing your Onam jewellery gift online is that you can avoid the Onam shopping rush in-store and the dusty, congested roads.

Diamond Bangles
Bangles make a perfect gift for Onam and can be worn with anything and everything. It matches well with the classic Kasavu. The diamond bangle styles range from beautiful navaratna designs to gemstone designs made of sapphire, ruby, emerald, topaz and more. You can also find modern yet traditional styles like the one below—that will make a great Onam gift.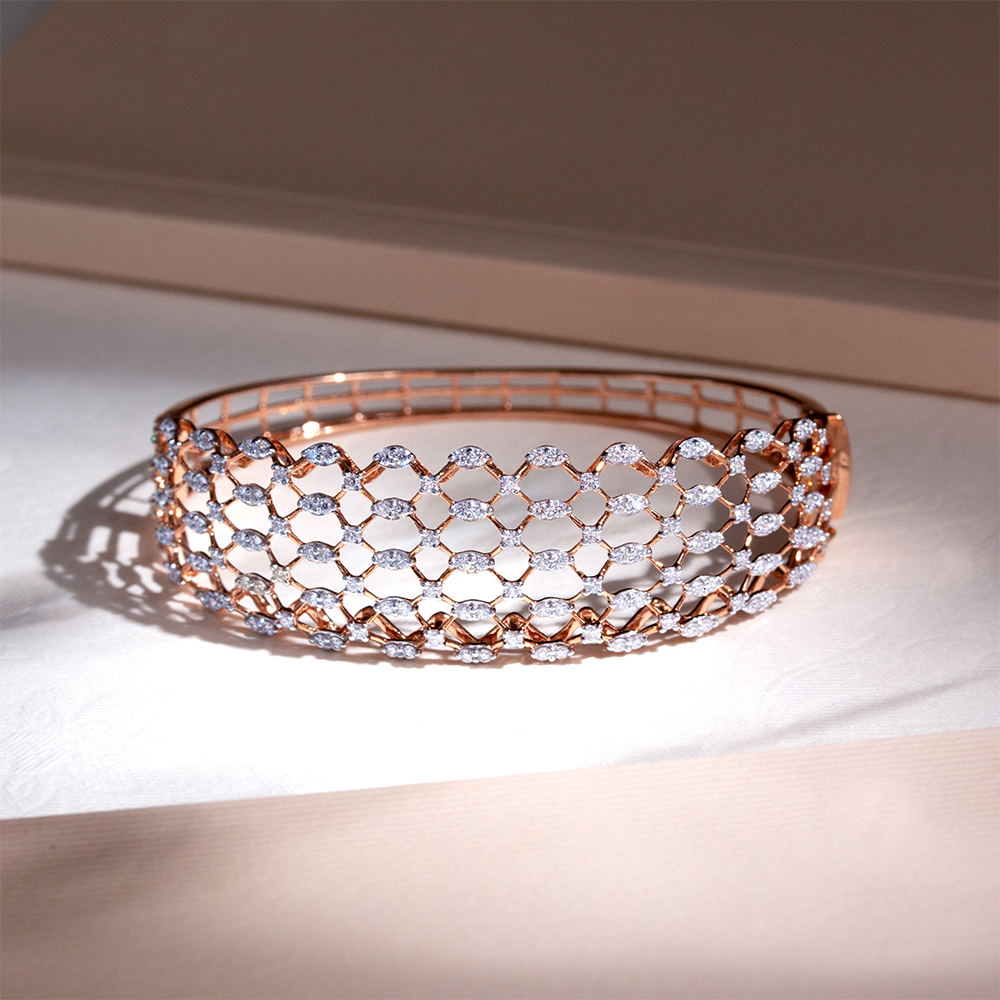 Looking for timeless diamond Onam Bangles? Click here to shop our bangles.

Diamond Earrings
This Thiruvonam, present her with a stunning pair of diamond earrings so she has something unforgettable to open. Earrings are a lovely way to show your partner how much you care and appreciate her. Choose a pair that goes well with her style. Sunny Diamonds offers you a wide range of flawless diamond earrings—from studs to hoops and floral patterns—and our jewellery and settings are made with care and precision.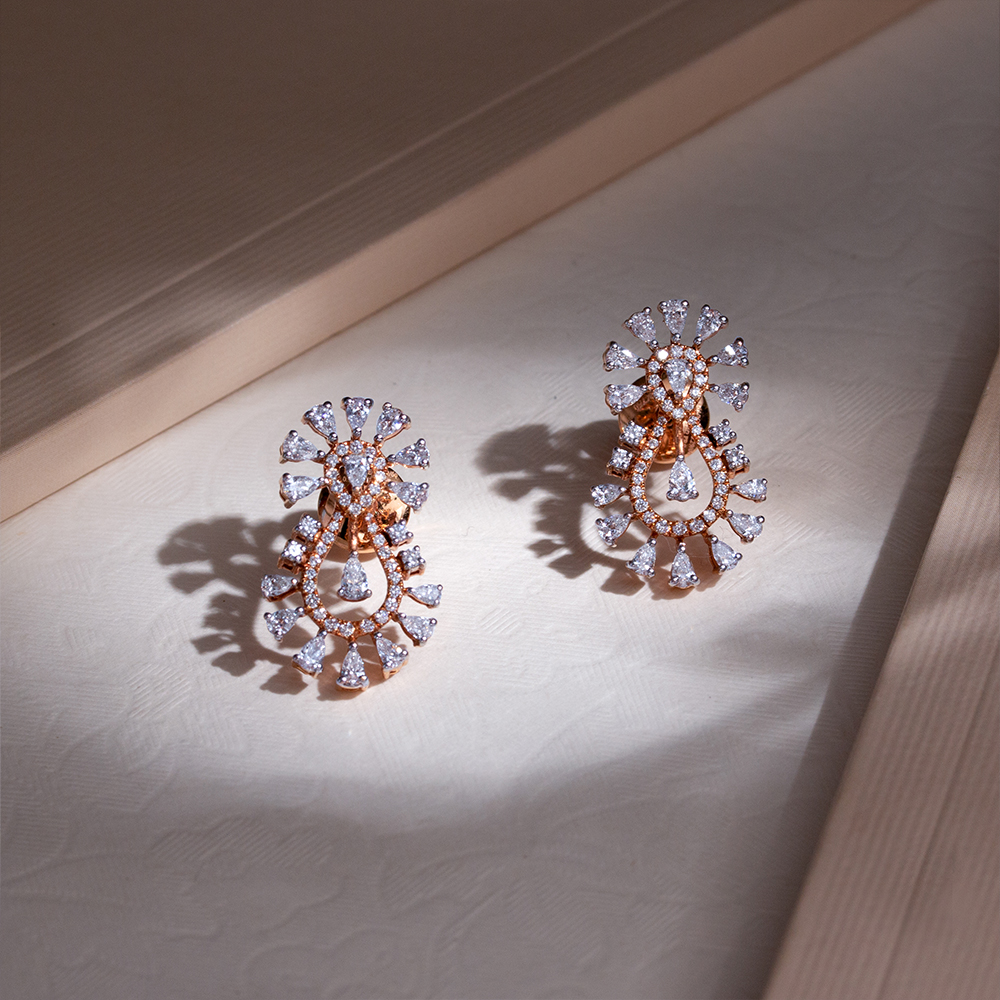 Are you looking to buy timeless diamond Onam earrings? Click here to shop our exquisite earrings.

Diamond Necklace and Pendants
Diamond pendants are often given as a symbol of eternal love. The fact that a diamond pendant is worn close to the heart makes it extra special. Sunny Diamonds' diamond jewellery is designed to let in as much light as possible, giving it plenty of brilliance and sparkle.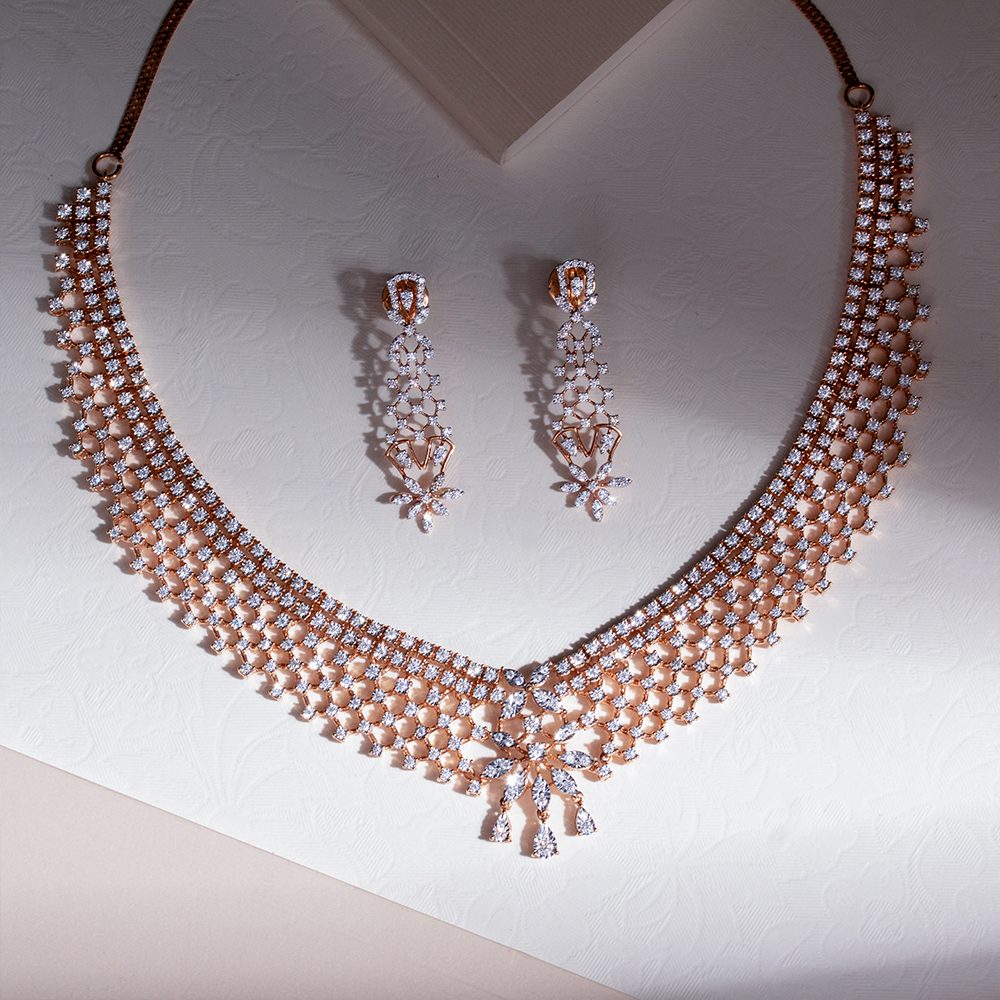 Looking for more? Choose from the Ekta Eiravati Green Diamond Necklace or the Aakruthi Aanshi Diamond Necklace—two of my personal favourites. Or click here to shop our necklaces and pendants. Choose a 14k or 18k gold base in colours such as rose, yellow, or white for your diamond jewellery.

Diamond RingsDiamond rings aren't just for engagements. They also make lovely gifts for other occasions, especially Onam. They are a great way to impress your partner or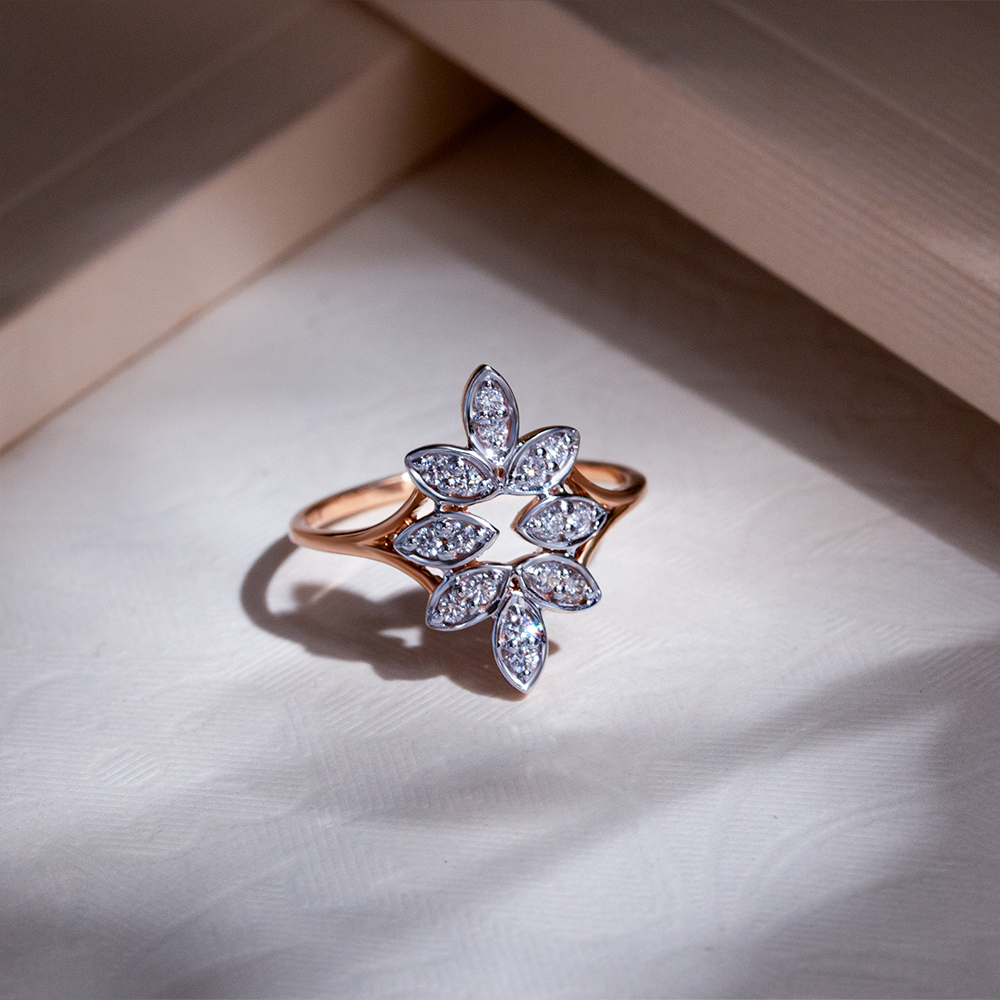 someone close to you. With styles like the 18k Rose Gold Hailey Diamond Ring or the 18k Yellow Gold Grace Diamond Ring, your gift is likely to become a keepsake.
When commemorating a significant occasion or relationship milestone (like your first Onam together), think about buying an internally flawless ring. Looking for more timeless diamond Onam rings? Click here to shop our ring collection.

Onam Gemstone Gifts.

Looking for a special, eye-catching diamond substitute? Choose a gem such as sapphire, pearl, ruby, emerald, or even a navaratna.

These gemstones have a distinctive colour that contributes to their beauty and allure. The red colour of rubies, which belong to the corundum family, can be subtle or vibrant. Although emerald is green, it can also have yellow or blue undertones. Sapphires can be found in a variety of colours, but blue gemstones are the most prevalent. The Navaratna diamond jewellery is perfect for that woman who likes to dress up from time to time. It's a stylish and sophisticated piece of jewellery that is truly one of a kind.

Diamonds are the most ideal type of gift. Because who on the planet does not adore diamonds? They are the most useful presents to instantly change someone's mood. It is only smart to gift people with the things they love the most, and a diamond, truly, is a lady's best friend.

Do you require some creative ideas for what to give the people you care about this Onam season? Fret not! Our experts will be happy to help you with diamond, gemstone, and jewellery-related questions via email at customerservice@sunnydiamonds.com or shoot us a text at +91 9961 870 099 to get one-on-one advice based on your tastes. Whether you're searching for a classic diamond ring or a stunning navartana bracelet, we can assist you in finding that perfect piece. If you're looking for a specially made design, we can assist you in custom-creating the design of your dreams. Bringing you stunning pieces of diamond jewellery is our number one priority.
---
Get in touch with us to gather all the information you need to make your diamond jewellery shopping a true success this Onam season. Get one-on-one diamond, gemstone, and jewellery advice from our experts by emailing us at customerservice@sunnydiamonds.com or contacting us by text at +91 9961 870 099.