Rose gold diamond necklaces and more about why rose gold is such a popular color

Jewellery always provides outstanding confidence that enhances our natural appearance, updates our closet, and gives us a little more focus and style wherever we go. And that's exactly the same reason why women will still enjoy the gift of jewellery, whether it's your anniversary, her wedding, her birthday, or any other special occasion. With a well-chosen, well-designed, classy item, therefore you can't really go wrong with what they aspire for.
Every girl chooses her jewellery based on her taste and personal styles. This is what makes or breaks a gift of jewellery. What's worse than wasting hours and dollars on a present she ultimately doesn't love is when she doesn't react as you want her to do after you give the present. Moreover, she's either stuck with a piece she doesn't want, or she's going to have to ask you to give it up for something else. Both scenarios don't seem pleasant right? So how can you go about choosing the right jewellery that is loved by young girls all alike?
Talking about the generation of today, the most used and trendiest form of jewellery material is rose gold. It has become so popular that if you take a quick walk across the street, you might notice at least one piece of accessory that is rose gold as it is just the right kind of jewellery that will make you look magnificent.
Rose gold is more economical than yellow gold or white gold. Rose gold, because of its copper alloy, is reasonably robust in terms of toughness and among the three: rose, white, and yellow,
rose gold is known as the most robust variant of gold. Rose gold is excellent for all skin types, unlike white and yellow, which primarily complements those of rosy or reddish skin.
Breaking the stereotypes with Rose gold statement jewellery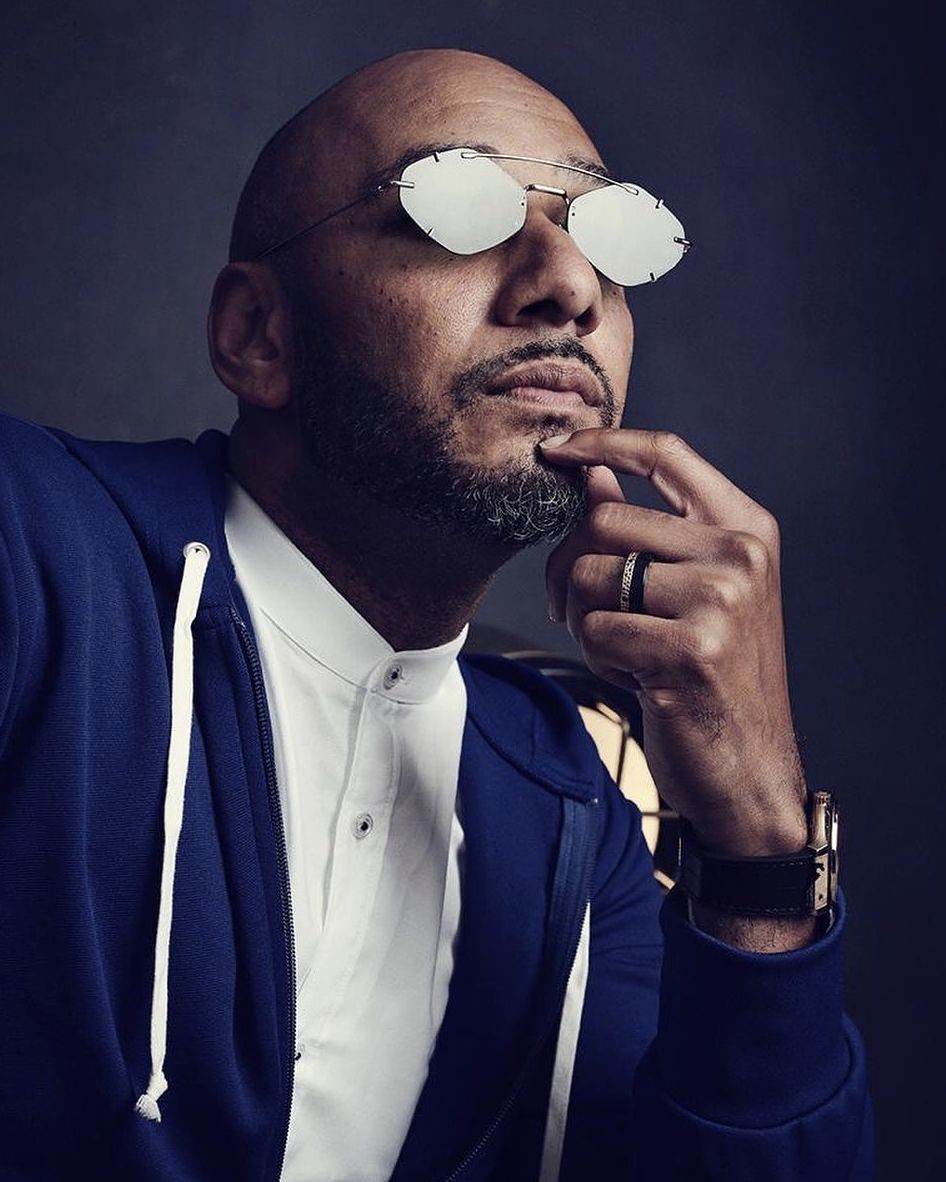 Swiss Beats, hip hop artist and producer, wearing a rose gold diamond ring.
 Ever since Louis Cartier created the coveted Trinity ring, rose gold has become very popular and you can find a whole host of jewellery available in this trendy colour, apart from the much-acclaimed engagement rings. Rose gold is actually banging the jewellery trend today, ranging from exquisite wedding rings to voguish watches and elegant bangles.
At a glance you could see rose gold getting featured everywhere, you'll find it on the catwalk, sported by sleek models, teaming them with the designer garments. Celebrities seem to be
eager not to be left out either and are ready to celebrate their upcoming nuptials by showcasing amazing rose gold diamond rings. With fresh trends such as rose gold hair dye, the movement has also entered other fields of fashion and body art.
Even though rose gold represents femininity, that stereotype has been broken by some of the popular brands after they launched some of their most demanded products in Rose gold. One popular example is Apple. With 40 percent of all pre-orders asked for the rose gold edition, the iPhone 6S was one of Apple's most successful releases. In 2017, Spanish car manufacturer Seat launched an Ibiza car of rose gold to make cars more "sensitive"
Going with the trend
For jewellery, rose gold is recognized as a subtle and romantic colour that compliments all the frilly shades and neutral colours. No matter what your hue or undertone is, it is a uniformly flattering colour. Rose gold transforms itself into dreamy and elegant fine jewellery, mainly engagement rings, due to its distinctive and fashionable hue.
At the moment, it's fashionable among women and is not likely to go out of style anytime soon. Not just diamonds, but when embellished with rose gold, most other gems look beautiful too. Gemstones such as Fire Opal, Amethyst, Morganite, Kunzite, and Moonstone, not to mention the Pearls, make this glamorous pink metal a perfect match.
Some ever-trending rose gold jewellery that women always love to wear are:
Delicate Heart Necklace with a Rose-Gold Finish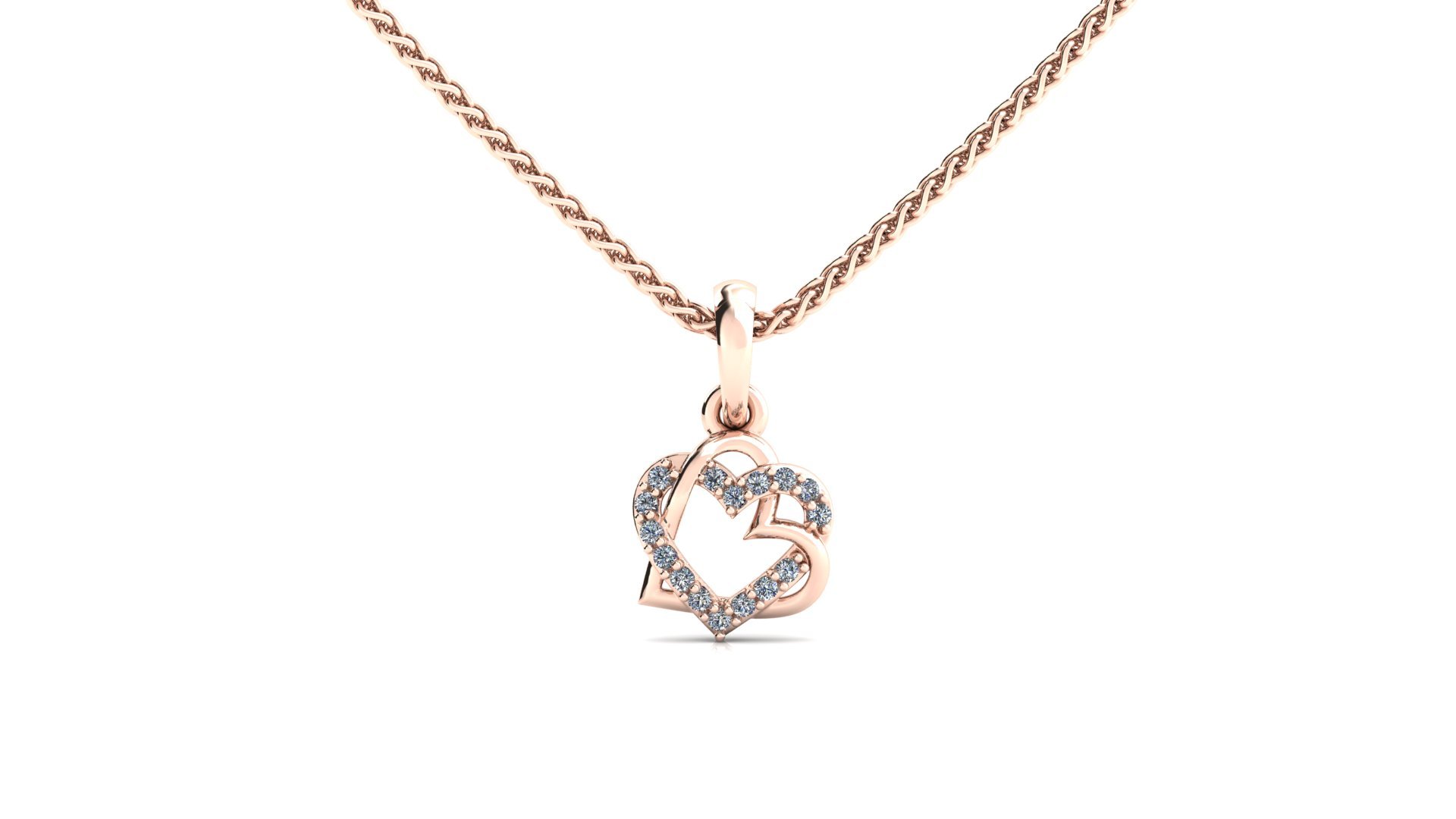 The delicate mini heart charm necklace is an immortal jewellery piece your partner can wear every day. Precisely cut and polished to bring out the shine, the diamonds add an extra lustre to the style. The chic-styled chain hits loosely around the collarbone and secures with a lobster clasp, available in both rose gold and silver.
Starburst Charm Necklace with Colored Diamonds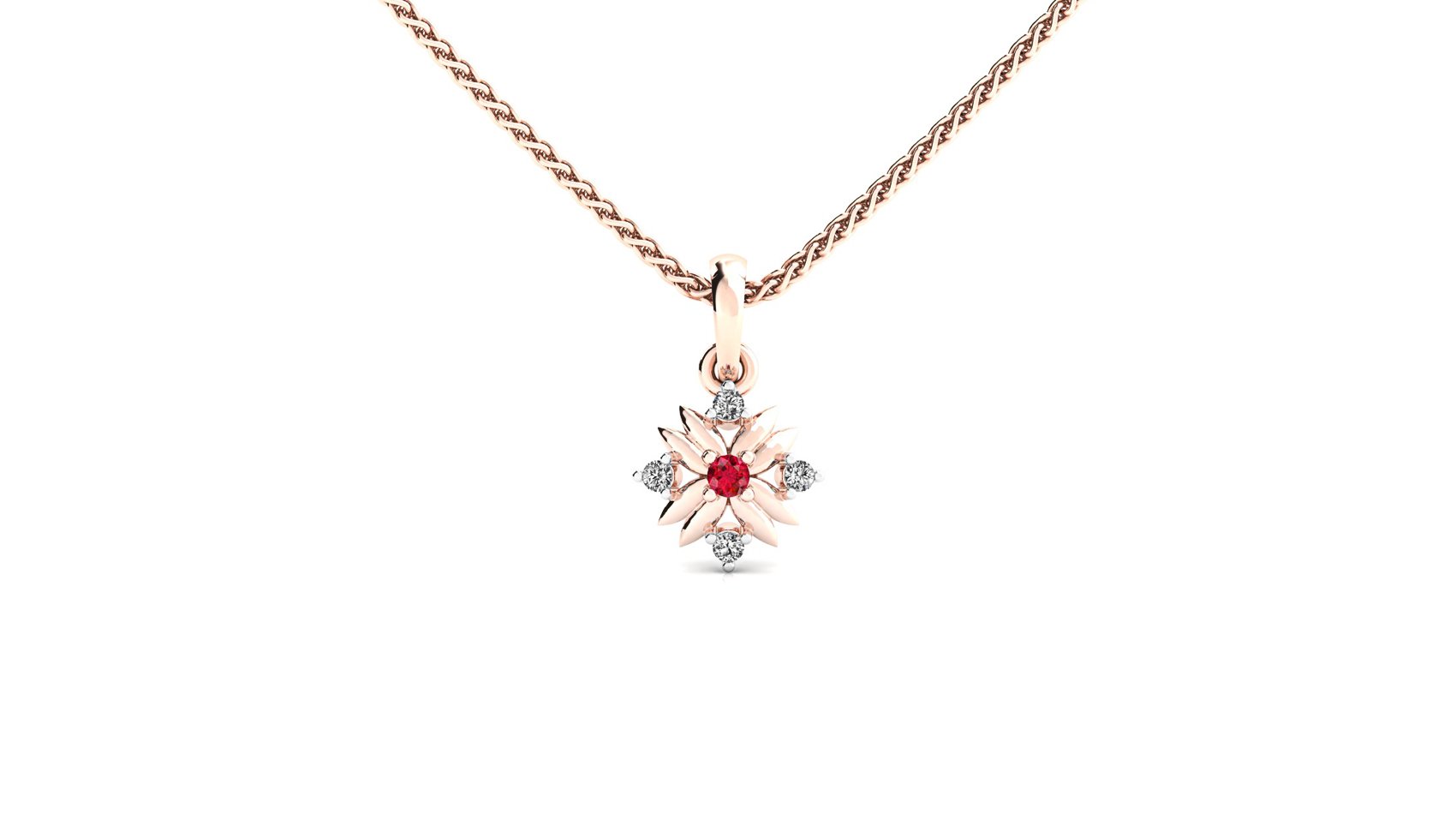 Starburst charm necklace symbolically features the Sun in a rose-gold tone. It is simple, yet elegant which makes it a wardrobe essential and everyday jewellery that would equally compliment the formal and party look. It is definitely a meaningful little gift for ladies to indicate that she is the Sun in your life.
 Diamond Bracelet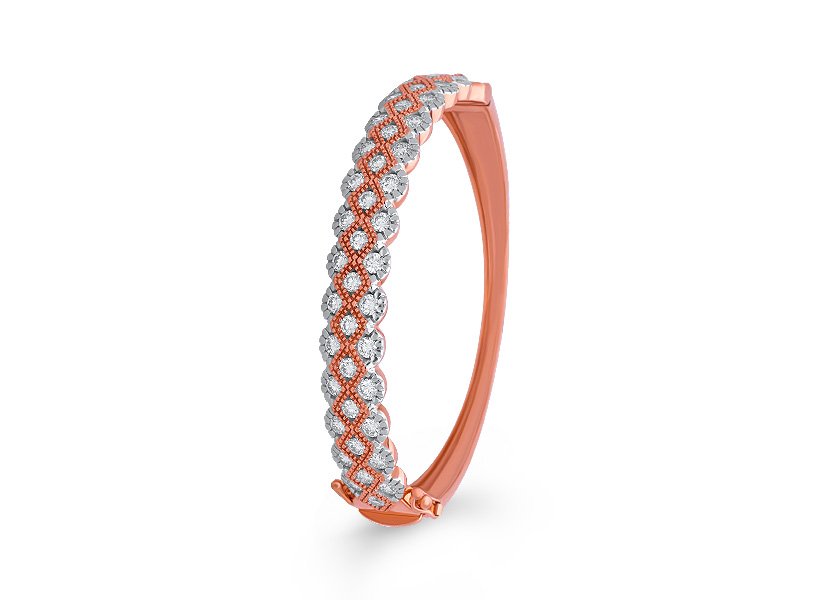 A diamond bracelet is a much-loved fashion statement, a common accessory as it goes with any outfit. Set all over the ring, the bracelet features deep internally flawless diamonds. It has a sleek and elegant look and is perfect for an event that is dressy. On another note, diamonds can be replaced with any gemstones or birthstones.
Smart chic statement ring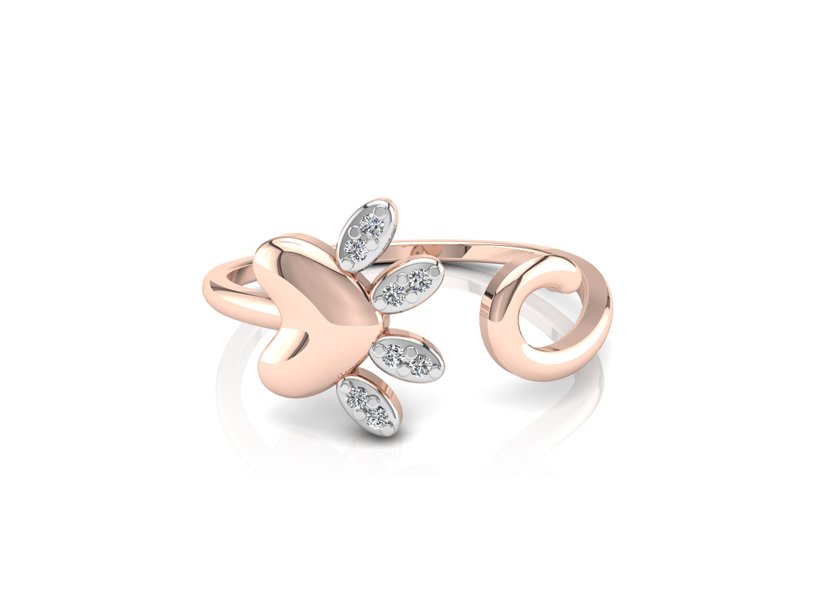 A simple diamond ring in any pretty metal never goes out of fashion and looks great with any costume. Even though girls love to reach for the prized gold rings that they have been wearing ever since, as a treat, do yourself a good one and add a punched-up version to her jewellery tray.
Diamond Earrings
To enhance your full look, you can wear your favourite dress and bring in a pair of rose gold earrings with a simple neckpiece. Opt for rose gold earrings and pendants if you want to wear them for work. They're good while wearing formal trousers, ties, and suits.
How to tell whether Rose Gold is real
Look for the hallmark to see whether there is a label for the Karat weight. By definition, rose gold is an alloy metal, but there is no such thing as pure pink gold. Therefore, it is possibly fake if your jewellery is classified as 24K.
A heavy red colouring suggests a higher content of copper, or to put it differently: the higher the weight of the karat, the lower or softer the pink hue of rose gold. Therefore, if your rose gold jewellery is numbered 18K, but it's a deep red one, then it's probably a fake one or at least not 18K as it claims.
Popular necklace styles to flaunt
A lot revolves around the necklaces worn by young women! Each piece speaks volumes of craftsmanship and labour. The patterns and designs have changed with time, but the youth are now more open to innovation. They prefer to try and change fashionable standards. Even though the fashion influencers are able to capture the faux pas, this does not stop today's young seekers from playing with the looks they want to flaunt when it comes to necklaces.
Opera necklace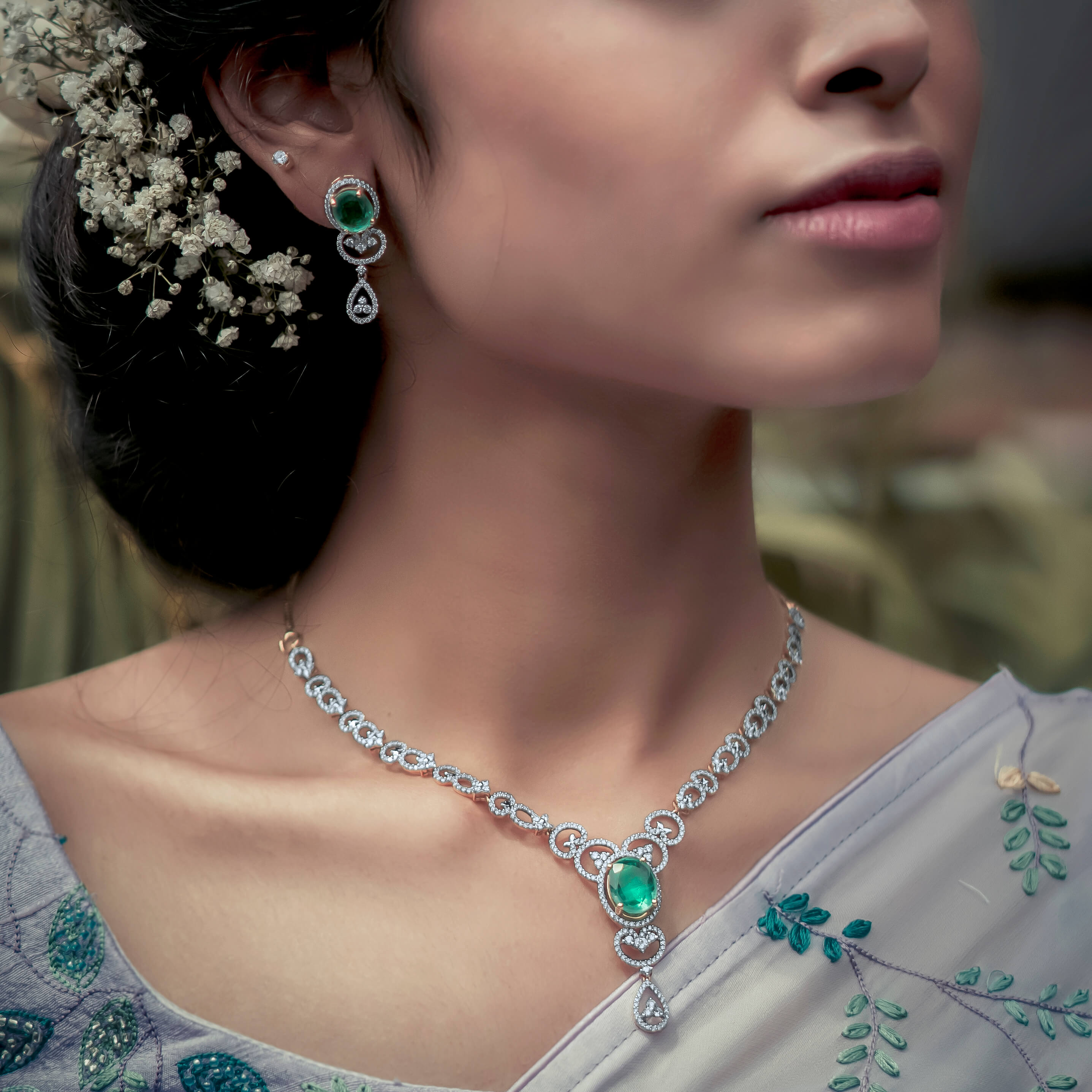 The opera necklace made from pearls and diamonds is one of the most elegant ones. As it has a little length, it gives an option to wear it in various styles. It can be layered or worn as a choker. The lady can get it knotted up and get the retro look back. It's one of the most flexible items in the jewellery box that always end up as a staple. This necklace is suited for both formal or casual occasions.
Plastron necklace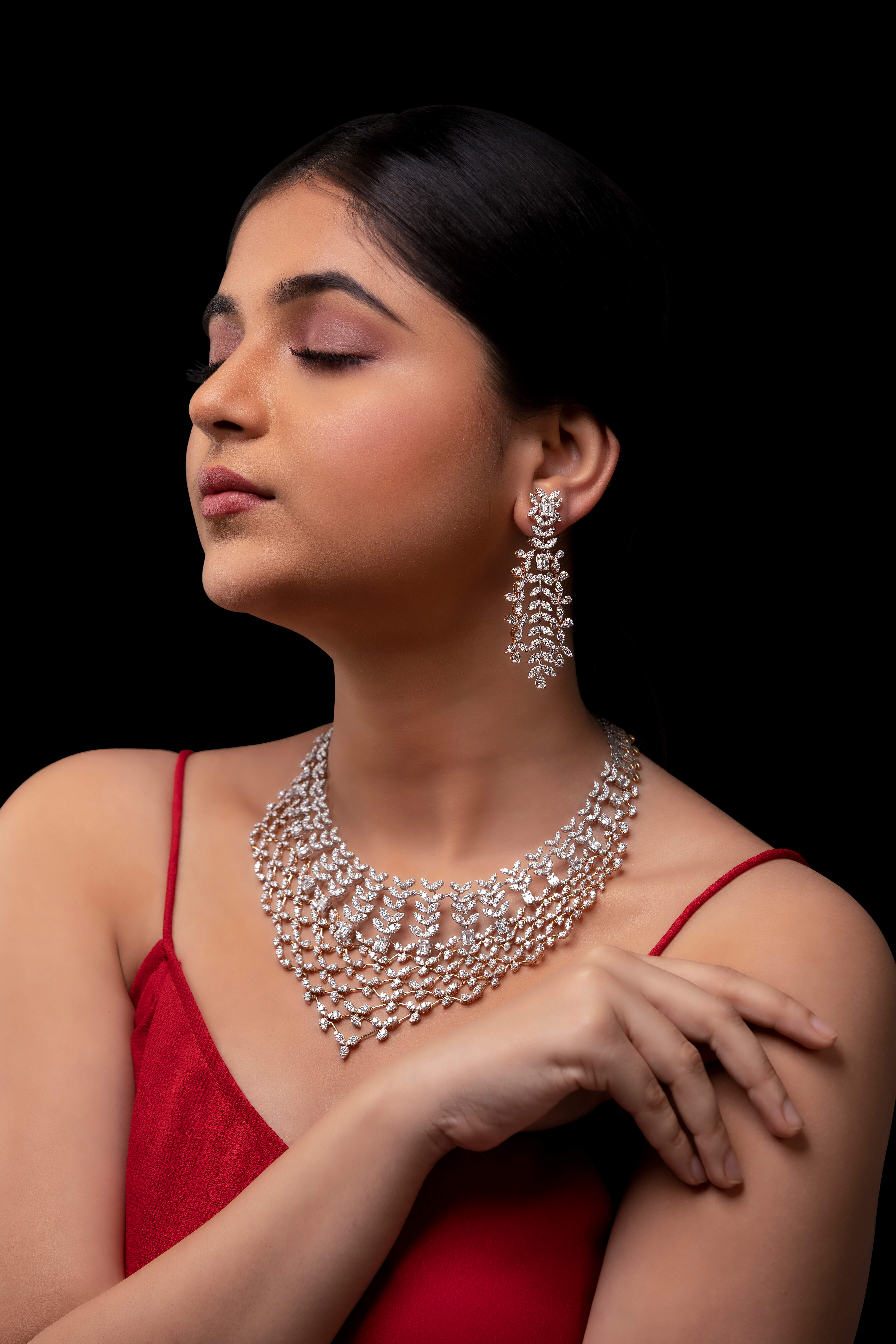 Any outfit can be jazzed up by the plastron necklace; it adds a little magic to the whole look you are going to flaunt. As it has a party vibe as well as the boho-chic look, it goes well with most outfits, particularly the Indo-fusion ones. It's big and chunky, so the necklace and the person wearing it will do justice to a simple outfit. It is a unique piece that is attention-grabbing. 
Collar necklace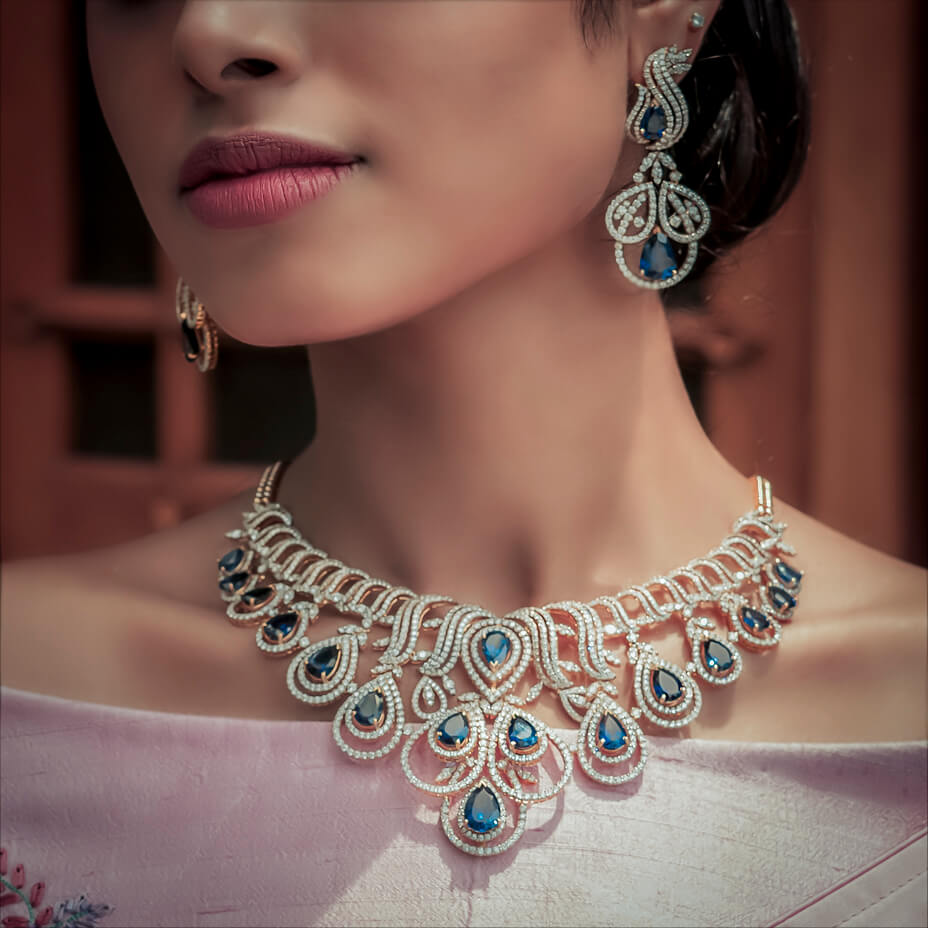 On ethnic wear that is off-shoulder or shows off the extensive V neck, the collar necklace looks fantastic. They look really great on women of all ages! This timeless piece is very big and is a statement-making piece that can make women flaunt and envy others.
Bib necklace

The bib necklace isn't what you would think as one of the most purchased pieces in shops, but it's a wonderful piece that is trending. This amazing jewellery outlines every dress and accentuates your necklines with its chunky radiance. It works well on dresses such as ethnic or western wear, especially flowy or kaftan. In either ways, a bold statement does render this necklace.
Princess necklace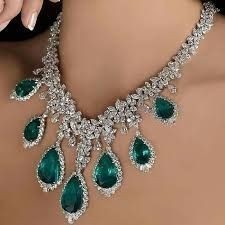 As the name suggests, the princess necklace makes the wearer look royal; it's a beautiful piece of jewellery with several layers and various designs on each one. There will be pendants on each strand that brings the necklace to a whole new level. It goes well with an elegant ball gown and saree, or even with a suit and Kurti; it's always up to the ladies to style them up. It's a big item, for sure, and deep clothing necklines are going to help flaunt it well. 
A pro tip for all the necklace lovers
One doubt that you have been asking around might be whether you sleep with a necklace on, right? Sleeping with your necklace on is definitely okay. It might affect allergies if the metal you are wearing is not suited for your skin or at times might result in narrow breaking of the clasp or strands of the delicate necklaces. But the comfort and durability of your jewellery are a matter of your choice.
Make removing it a part of your routine if you decide not to wear your necklace to sleep. Each night, place it in the same place. Your necklace is going to be safe and stable, waiting in the morning for you!
The best website for rose gold jewellery!
Sunny diamonds work with the vision of providing jewellery of outstanding quality that is tastefully made. We deal exclusively with BIS Hallmarked items at Sunny Diamonds, which means you can shop with us without thinking about the consistency of the material used. In ordhttps://sunnydiamonds.com/education/diamonds/grading-diamond-certificateser to determine the purity of the jewellery, you do not need to be an accomplished jeweller. Certification of a hallmark speaks volumes about the consistency and confirms the metal's purity.
Sunny Diamonds offers in numerous categories the exquisite craftsmanship of stunning jewellery designs. The crown jewel at Sunny Diamonds is consistency. Our team maintains the highest degree of quality control to achieve unmatched perfection, from the craftsmen and designers to their creations and the showrooms that sell them. At Sunny Diamonds, to delight every client, we believe in preserving superior quality goods in exquisite designs.