NEW! Diamond Jewellery Collection—Stunning Diwali Must-haves!
The festival of lights—Diwali or Deepavali—is upon us, and what better way to celebrate it than with a sparkling set of diamond jewellery? This year, Diwali falls on the 24th of October and we believe you have already begun planning for the grand celebration. If you are still confused about what jewellery to get for your loved ones or for yourself, then allow us to help. Whether shopping in-store or online, Sunny Diamonds has a stunning Diwali diamond jewellery collection ready and waiting for you! This Diwali, adorn yourself with the latest jewellery designs from Sunny Diamonds.
Dazzling diamond jewellery for Diwali—from Sunny Diamonds.
Diwali is celebrated as the festival of lights. The day also honours the Goddess Laxmi, a symbol of wealth and success. Furthermore, Diwali is the ideal time for family, friends, and neighbours to get together, share gifts, and celebrate as a community. This Diwali, gift yourself or your loved ones the beauty of internally-flawless diamond jewellery from Sunny Diamonds.
Diwali-special gemstone jewellery—from Sunny Diamonds.
This Deepavali, enhance the beauty of your celebration with our stunning gemstone jewellery. Let the gems dance within the gold folds, enhancing life's beautiful colours. Every jewel at Sunny Diamonds is crafted to celebrate Diwali's prosperity; it tells a story.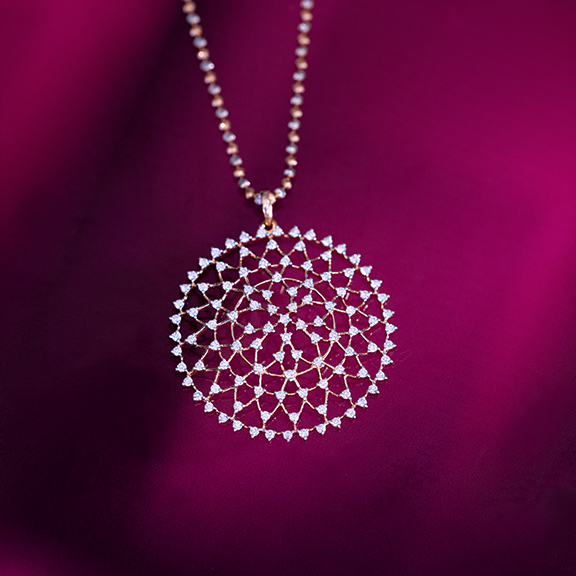 Our adorable diamond stud earrings—will never fail to impress you!
Nothing beats diamonds in adding that extra bling to your Diwali outfit. A simple diamond earring will suffice to give your outfit that extra dash of personality. We believe that diamond jewellery never fails to make a statement; you can wear anything from a basic diamond stud earring to a full diamond set and you'll look like a million dollars. It is also a great option for Diwali gifts. You can choose the diamond that best suits you from a variety of colours and sizes available. If you plan to buy diamond jewellery this season, you should definitely check out Sunny Diamonds' astounding Diwali collection.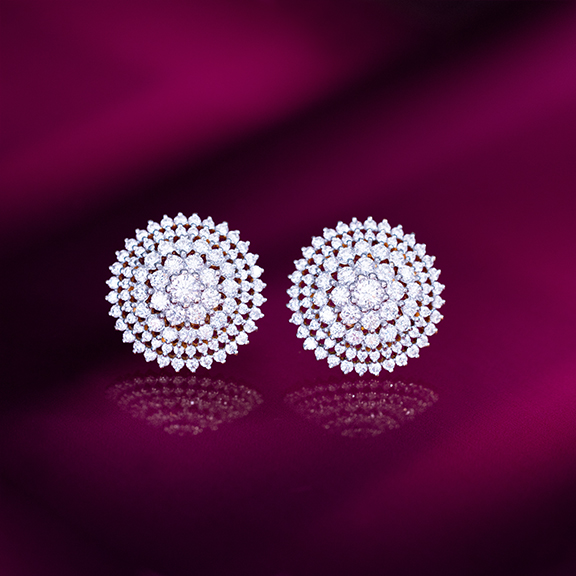 Shine extra adorable this Diwali with our exquisite Rose Gold collection.
This Diwali, let the light of your never-ending love shine bright. Feel extra cute and brighter with our Diwali special rose gold collection.
Sunny Diamonds rose gold jewellery may be your first choice if you want to make a statement this Diwali and choose something fresh and extra adorable. Even though rose gold is a great investment choice, it also has a unique and beautiful appearance, particularly when set with diamonds. You can choose a rose gold necklace or wear rose gold bangles to stand out. All of our jewellery is expertly crafted, and it will unquestionably be the centre of attention at the Diwali party.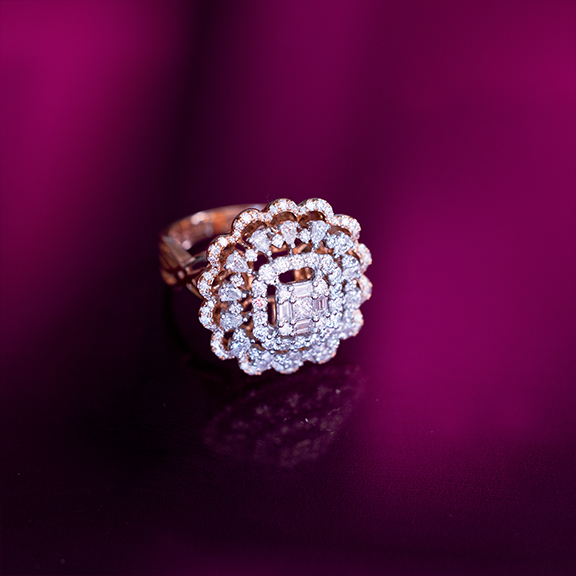 The bright and sparkling promise of the yellow gold.
Gold is a popular jewellery choice for Diwali; add some diamonds to it to make your festivals shine brighter than ever. Although gold jewellery is a classic form of accessorising, it can be found in a wide variety of contemporary designs and patterns when set with diamonds. No matter the type of jewellery you wear—whether it's delicate and modern or more conventional and auspicious pieces like temple jewellery—gold and diamonds can never fail to make a statement and improve your appearance. Therefore, Sunny Diamonds gold-diamond jewellery is a must-try option for you if you want to make a statement this Diwali with a stunning lehenga or a traditional saree.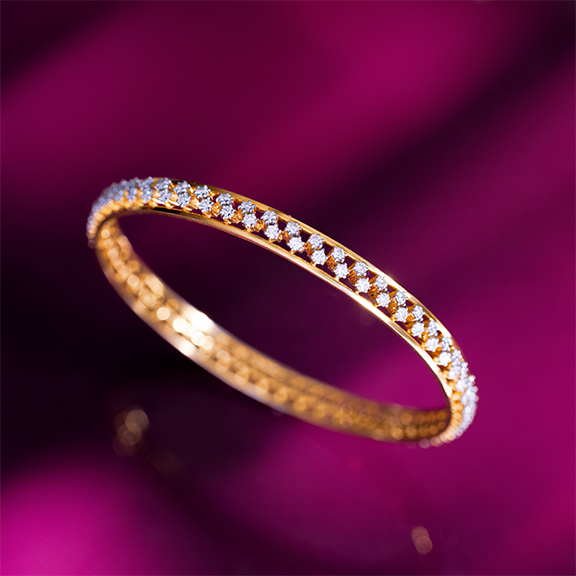 Auspicious temple jewellery collection from Sunny Diamonds.
So let's look into the cultural significance of Diwali. According to Hindu mythology, Diwali commemorates Lord Rama's triumph over the evil king Ravana and his subsequent return to Ayodhya after a 14-year exile. It symbolises the victory of good over evil. Lord Ganesha, the god of wisdom and the remover of obstacles, is also connected to this festival.
Introducing the Agafya Diamond Pendant, beautifully crafted using internally flawless round brilliant cut diamonds.
In Hindu culture, Ganesh represents all of creation. Even though he is worshipped as the elephant-headed God, Ganesha is revered as the protector of intellect and wisdom. This pendant was created to be an auspicious charm. The base design was forged with yellow gold and set with a solitaire diamond for the eye. With a pendant like this, good things are sure to come.
Order now risk-free. 100% money-back on diamond value (plus, 15-day easy return).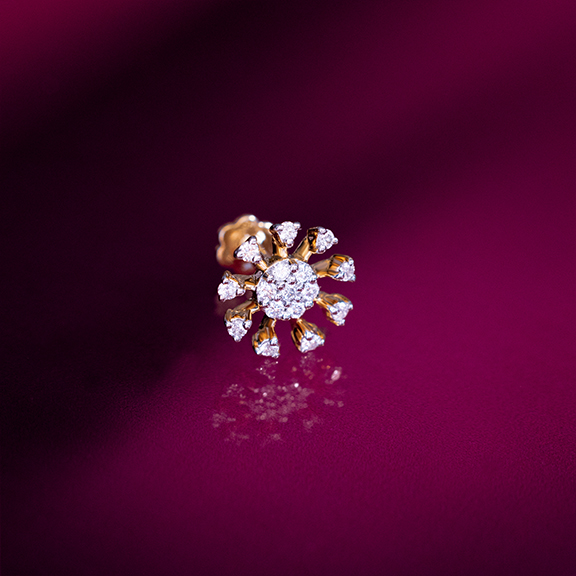 Take your favourite Diwali jewellery from Sunny Diamonds home TODAY, absolutely risk-free. If you're unhappy with your purchase, we'll refund, or replace whatever makes you happy. Order today to find out what makes our diamonds so popular.
Are you looking for a piece of custom-made diamond jewellery? Then give us a call at +91 9961 870 099 or visit our website to know more.