Gifting ideas for your favourite ones on special occasions

With holiday wishlists in full swing, you must be looking for gifting guides to surprise your loved ones with the best. When it comes to presents, whether it's a much-awaited solitaire ring or that quirky little bracelet, it's important to surprise your favorite ones with a gift that says, "Forever". Nothing compares to a gift that will shine through years to come in terms of the beauty and emotions they convey.
You can pick from a range of gift options, such as a new striking diamond pendant to add to their daily wear jewelry stack, or a minimal bracelet with colored diamonds so dazzling they
won't be able to take the gaze away from it. Either way, sometimes it's the thought and effort that you put behind each gift that matters, no matter what you choose. To guarantee you find
the perfect gift for your special one, we've compiled a list of unique diamond jewelry gift ideas for any budget and special occasion; whether it's for an anniversary, a holiday, or a celebration.
Let's look at some of the gifts they deserve without going over budget.
Pro tip
"Check out their personal style while choosing jewelry as gifts for your favorite ones. Do you often notice them wearing heavy danglers or minimal studs? Are they more interested in
bracelets or pendants? To make them feel really special, it's always better to choose something distinct and lovely"
Diamond jewelry gift ideas for men & women
While looking for jewelry gift ideas for the gorgeous ones in your life, diamond jewelry is nothing but your unrivaled option. A stunning and timeless gift appropriate for both men and
women; diamonds never cease to surprise us. Take a look at the ideas below to get inspired while you decide on your gift this time.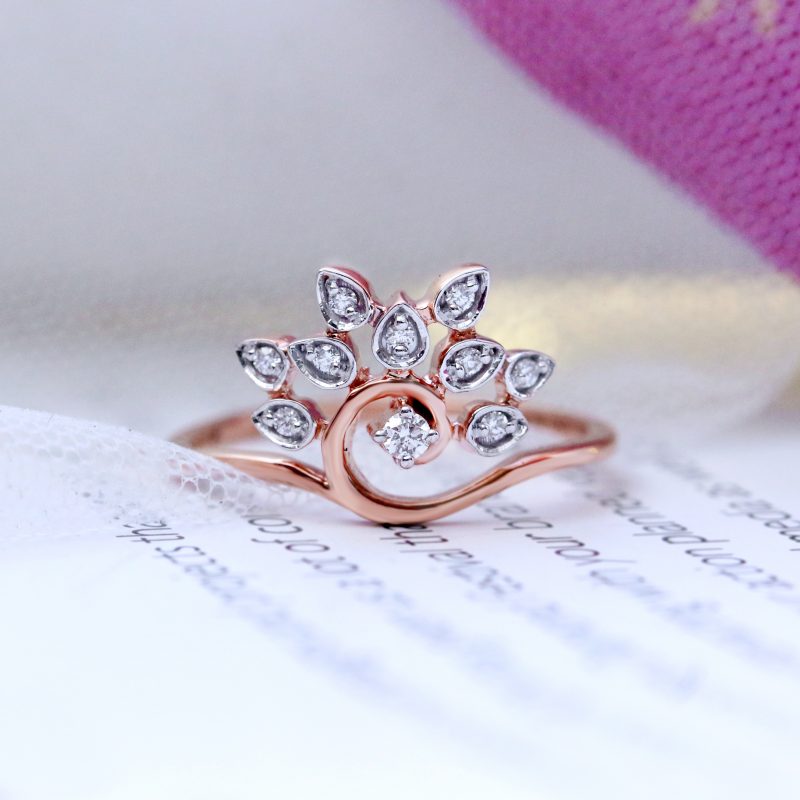 ● Diamond Rings
When you think of diamond rings, the first thing that comes to mind is the ring you've exchanged or are planning to exchange with your loved ones, right? Why don't we defy
convention this time? Dreamed by both men and women, a dainty yet eye-catching diamond.
pave channel, or tension-set ring can be a delightful gift that your loved one will cherish for many years. Look for rings that would blend well with their personality and daily lifestyle.
For example, take a look at these timeless beauties radiating the brilliance of Internally Flawless Diamonds. Simple, yet striking they accentuate the beauty of anyones' fingers without going
overboard. Gifting diamond rings like Pelia and Mady are sure to blow away the minds of your loved ones right away.
Or check out these handsome designs, Ken and Sarayan. Masculine, yet ageless diamond rings like these are your go-to-gift inspirations if you want to bowl over the men in your life who love
jewelry with a single present. You can check out more gift ideas under diamond rings here.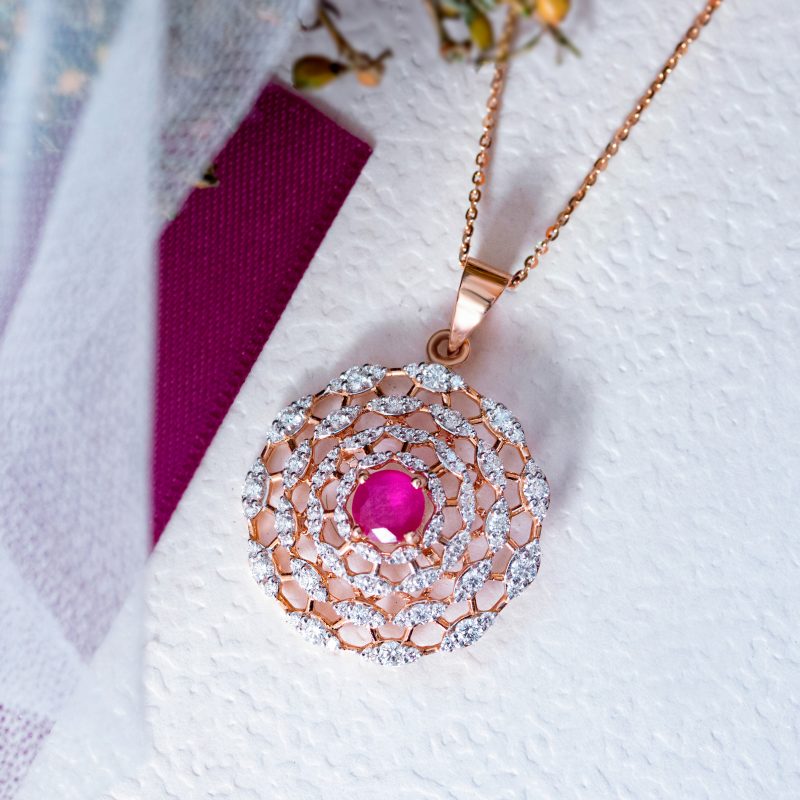 ● Diamond Pendants
The perfect diamond pendant, elegant and attractive, can be a terrific gift for any special occasion, right from a wedding anniversary to a promotion party. Your loved ones can wear the
pendants close to their hearts, making it even more meaningful. Choose from a wide range of unique solitaire pendants with multiple diamonds, like colored
multi-stone pendants, three-stone pendants, or single-stoned designs. You can get your pendants in 14Kor 18K gold, set in a variety of metals, including rose, yellow, and white.
Get inspired by this Ashtamangalya pendant or Nakshatra pendant, a one-of-their-kind jewelry design crafted to bring good luck and wealth into the recipient's life. These 18K yellow gold
statement pendants are embellished with Navaratna stones, internally flawless diamonds, and precious metal mirrors and go with any traditional or daily wear outfit. Indeed unique gift sets
to look out for! Is your man an adventurer, or someone who loves wearing jewelry with religious symbols? Then never look back as they can get amazing gift options too. Take inspiration from these cross pendant and yacht pendant designs. Adorning their lifestyle wherever they go, a classic diamond pendant like them would always be a head-turner.
You can check out more gift ideas under diamond pendants here.
● Diamond Earrings
Diamond earrings are extremely versatile, making them an excellent gift option for anyone who loves jewelry they can wear anyplace. With a gorgeous pair of diamond earrings, you can gift
them something truly special to unwrap on any great occasion and are a wonderful way to express your love for your partner, parents, or kids.
To make your purchase easy, a wide choice of exquisite styles is available, from studs to drop earrings. Also, there is no such thing as too many diamond studs. The majority of men and
women with jewelry collections own their own sweet pairs of diamond earrings and another pair is always welcome for them. The diamond earrings never go out of style since they are
stylish, sophisticated, and exquisite. If you're still lost, here are a couple of diamond earrings to get you started.
You can check out more gift ideas under diamond earrings here.
Great to swap as daily wear jewelry, the above gifting options can be your budget-friendly presents to choose from when you decide on your next gift. You can also check out more daily
wear jewelry gift ideas here. But hold on! Were you planning to go all out with your gift to your loved ones this time? Then diamond necklaces are your perfect choice.
● Diamond Necklaces
A diamond necklace is an excellent gift for your loved ones who don't wear jewelry very often but fancies the latest style whenever they go out. A perfect gift, necklaces are not only easy to
customize, but they also come in a variety of styles to suit your loved one's personal style. If you're thinking about gifting diamond ornaments as wedding gifts for your special ones,
necklaces also have options ranging from a beautiful diamond necklace that your loved one will appreciate forever to a timeless on-trend halo diamond necklace. A good investment, they will
undoubtedly enjoy this single gift with all their hearts as you present them on their big day.
You can find all of these diamond necklace gift options and more here.
● Virtual Gift cards
Don't worry if you don't find jewelry that resonates with the perfect style of your loved ones.
You may now give the gift of choice! With a virtual gift card, you can gift your loved ones the opportunity to buy jewelry that suits their likes. Nowadays, you can also have options to
personalize the gift card with photographs and text of your own or choose from a variety of predesigned theme gift cards to express your wishes. If you need the gift cards right away,
choose "email gift cards" or have them delivered in trademarked gift boxes.
Explore more physical and digital gift card options here.
You can surprise your loved ones with the most stunning piece of jewelry for your next holiday, anniversary, or birthday now that you know some of the most popular gifts. Just keep in
mind that the appropriate gift will always demonstrate your love, appreciation, and concern for them.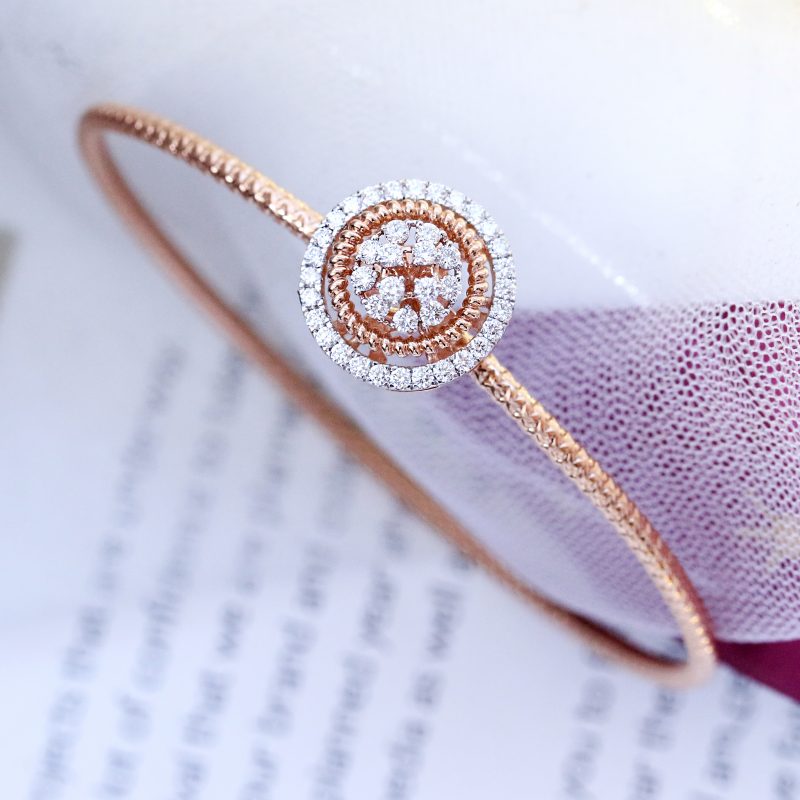 Where to purchase your diamond jewelry gifts for special occasions?
When buying diamond jewelry as gifts for special occasions, the most crucial tip we can provide you is to go with a trusted retail jeweler. Rather than receiving low-quality diamonds,
you'll receive a gift that will last for generations. You can also purchase diamonds online if you are going for a trusted retail jeweler at the comfort of your home. An added bonus of online
shopping? Avoid holiday crowds and busy shop centers.
Sunny Diamonds is the only name that stands for everlasting trust and unrivaled brilliance and delivers Internally Flawless (IF) diamonds across the whole spectrum of diamond jewelry
today. We offer exquisite diamond and gemstone gifts for you at a fair price than any other retailers you come across.
Here's a quick rundown of how the brand adds value to your gift-giving experience.
Customization Under Budget: You can select the diamond setting, quality (color and clarity), metal, carat size, and prong style based on your budget and preferences.
100% Cashback on Diamond Value: Sunny Diamonds gives a 100 percent cash-back guarantee on our diamonds that assures our customers zero money loss on the diamonds they purchase
from us. HUID Hallmarking and Diamond certificates: Our extensive collection of diamond jewelry is certified by the Gemological Institute of America (GIA), the American Gem Society (AGS), and Hoge.
Raad Voor Diamant (HRD) Antwerp.
Contacting our experts will provide you with personalized advice on diamonds, gemstones, and jewelry to pick from based on your favorite ones' personal preferences. We'll help you pick the
right diamond pendant for under your budget if you're searching for something classic or can assist you in finding timeless, attractive jewelry at a fair price.
Looking for some guidance when it comes to buying beautiful jewelry as a gift? Please contact us to schedule an appointment to discuss different gift options for special occasions in your life