End-to-end Guide on Shopping Diamond Earrings and How to Keep Them Clean and Dazzled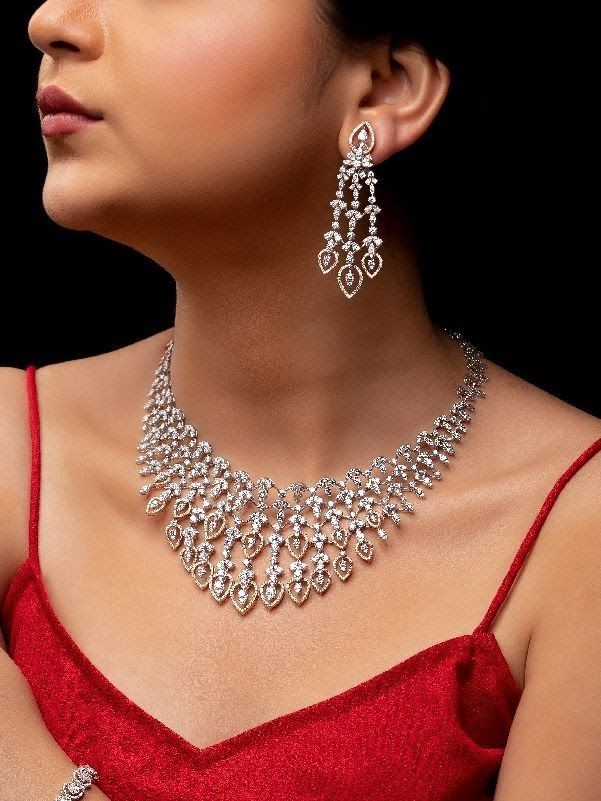 With far too many diamonds to choose between, it can feel daunting to find the one that's right
for you, particularly as compared to a jewellery store where choice is far more limited. It's not
only a huge buy, it's also a serious decision because the style, the carat weight, the sparkle are
trying to get it right! In order to find the right ring, most clients take three to four months.
Although the process can't actually be made quicker, we can make it simpler. Here is an
end-to-end guide on shopping diamond earrings shared by our diamond experts that you may
find to be a handy place to start.
Tips to buy a diamond jewellery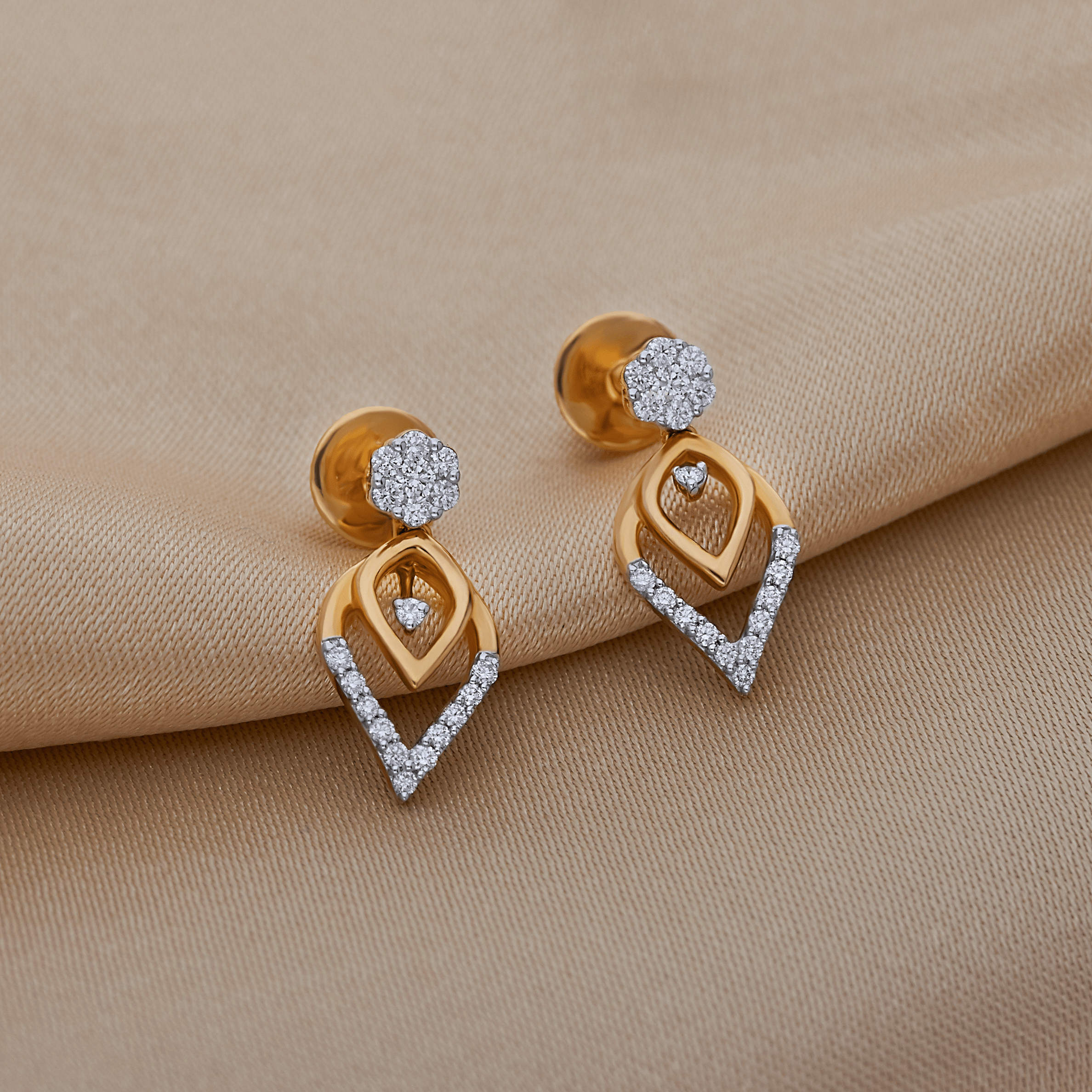 Start with identifying the diamond shape that you desire to buy. There is always this confusion
between going for trends versus classic collections. If you are looking for earrings that are
studded, sapphires, diamonds, tourmaline, emeralds, polished diamonds, tanzanite, cabochons,
and ruby are the top types that fall themselves between the trendy and classic ones. Once you
decide on what you want to purchase, then comes fixing a budget for the jewellery you look
forward to buying. This is ideally the perfect way to shop for jewellery and makes it simpler and
more feasible for your shopping.
In addition, experts have identified four Cs: Carat, Colour, Clarity, and Cut, which are mostly
used to verify the product's purity and authenticity. You can read more about the four Cs here .
As you go shopping always look for their authenticity and purity, Look for BIS hallmark
jewellery that indicates that the diamond pieces' purity are checked and certified. You can also
check the Karat (known as KT), which denotes the purity of the gold or platinum content. Keep
in mind to check the following before you buy diamonds and coloured gemstone jewellery: carat
weight range, diamond form, quality of cut, grade of colour , grade of clarity, and fluorescence.
Finally, go for sellers who are accredited. It is advisable to look for labels in most situations
since they are licenced and also provide you with certificates and purity tags. Go for certified
labels when it comes to online sites, and never settle for a matter of a few pennies. Diamond
jewellery is after all, a wise investment that can only give you good returns when purchased from
a certified seller.
Buying diamond jewellery online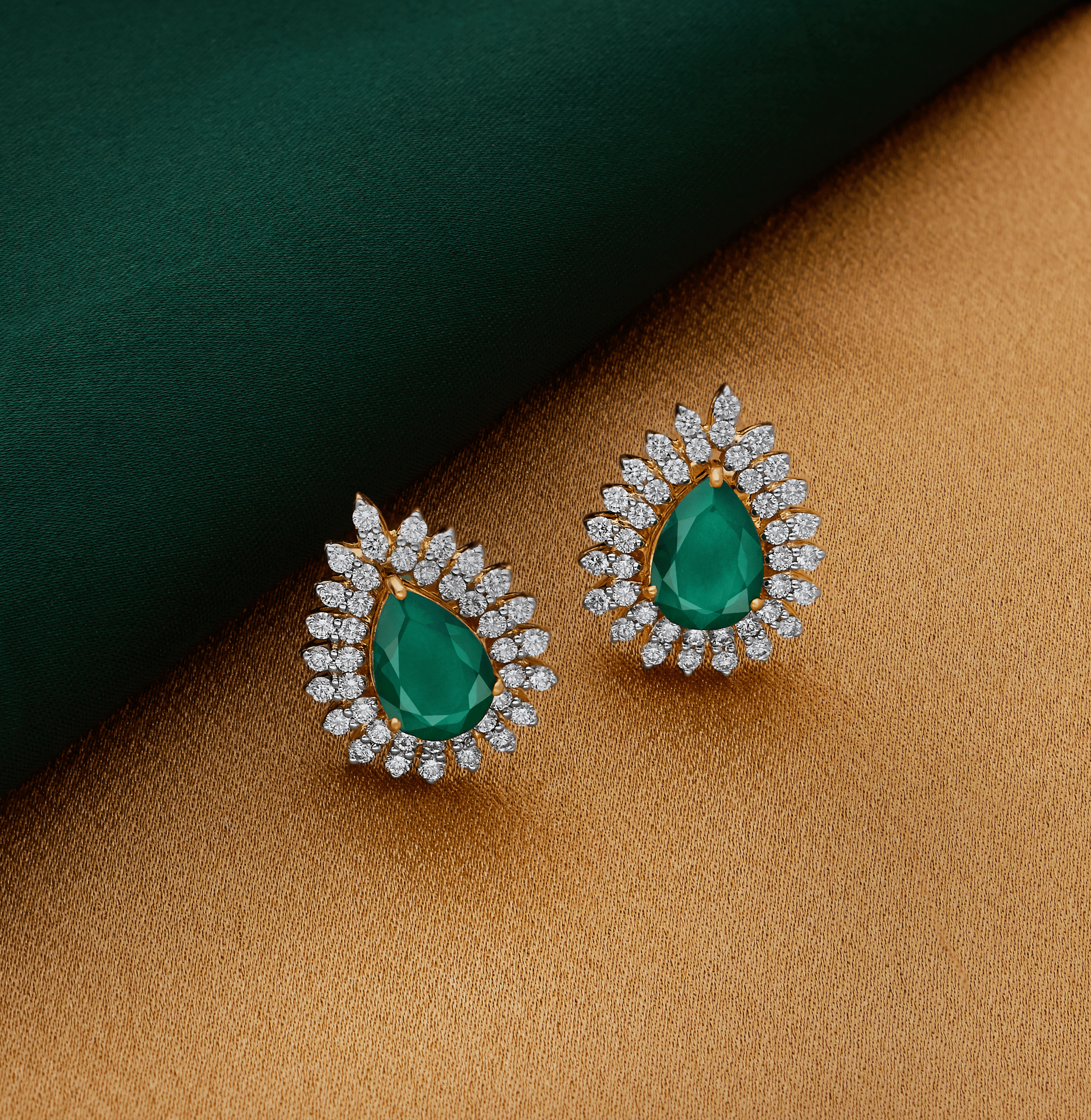 The consistency of a diamond ranges from one to the next, unlike most online sales. Every
diamond is special, which means that it's more difficult to shop for a diamond online. Although
great prices are offered by online retailers, that doesn't always mean they offer great deals!
But at the same time, online retailers do not have the same expenses as a brick-and-mortar
shop. If there are any clients or not, online retailers do not have to pay the overhead cost of
lighting, storefront rent, and staff to operate the shop.
So while diamond deals are not perfect, online retailers and online custom jewellers can deliver
cheaper prices compared to a brick-and-mortar store and prices equivalent to subsequent
locations. The best choice would be to go for a diamond retailer who provides you an
omnichannel shopping experience. With them you can search for a wide range of products
through their online website and choose the favourite piece you want to just check-in with the
nearest retailer showroom for a close perusal.
While there are several websites that sell diamond studs, make sure that you focus only on
trustworthy brands. Look out for experienced jewellers who understand diamonds, provide
quality goods, insurance, delivery and return policies.
Flaunting your diamond earrings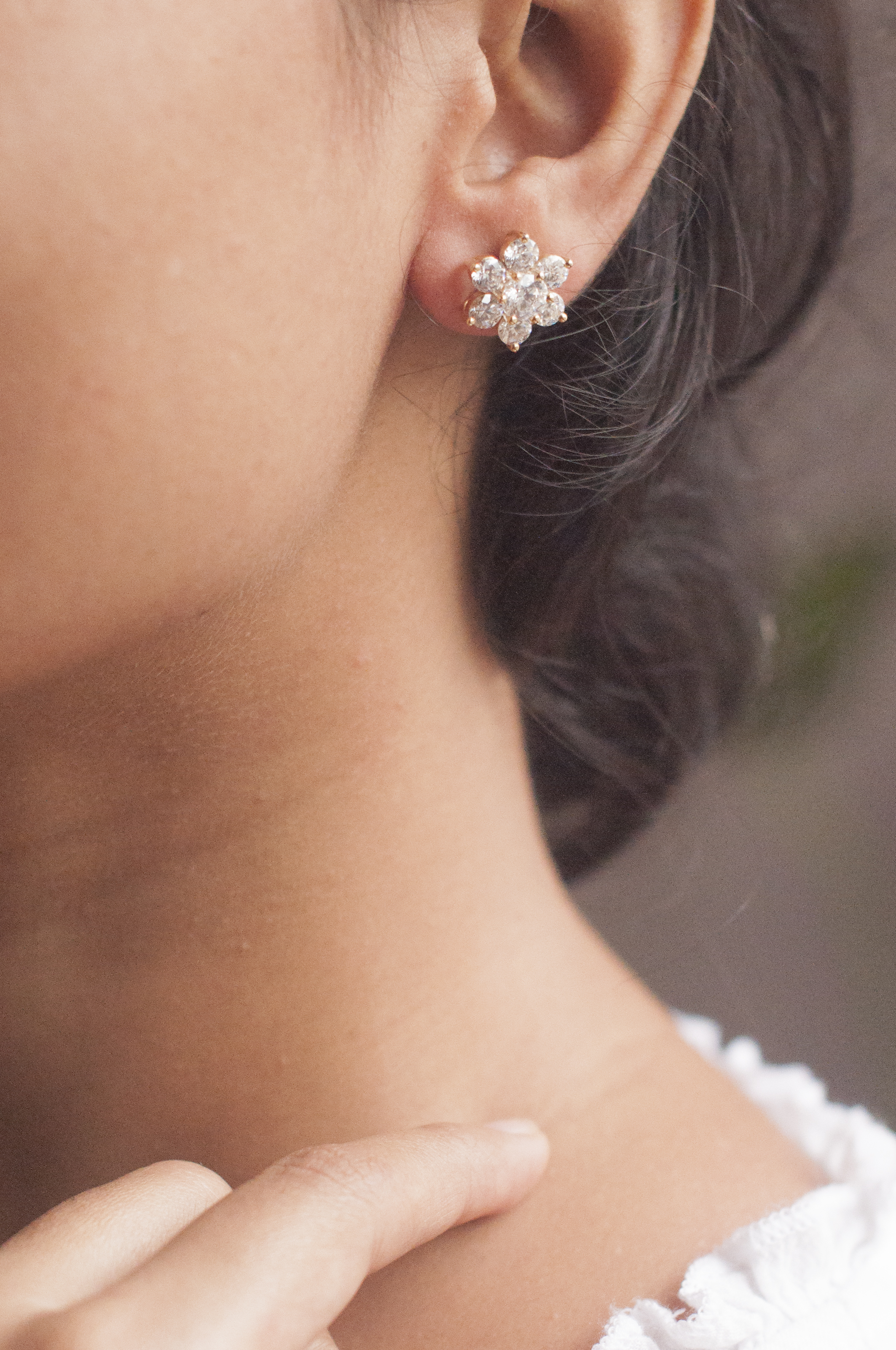 Once you buy that diamond earring you had been dreaming of, the next worry that might trouble
you will be the question as to whether you can wear the diamond all the time or should it be
worn just occasionally.
But yes, and why not, you flaunt the jewellery that you had been waiting to wear all time though?
Diamond jewellery can be as formal as you want or as casual. Style your diamond stud earrings
with your diamond bracelet and jeans or formal gowns for your grocery shopping. You could
also keep the diamond stud earrings always in the upper holes of your earlobes. This is the best
part of why everyone loves diamond jewellery. As with most other stones, they are less fragile. If
you are a low-maintenance kind of person (and lazy! lol), this is the right piece of jewellery for
you as you don't want to think about remembering to take it off all the time once you put it on.
Without ever removing them, you can wear the earrings almost everyday!
N.B: It is highly recommended that you should remove your diamond studs or other diamond
jewellery prior to showering. It may leave a film over the diamond when diamonds are exposed to
natural oils, some soaps, and lotions, resulting in less brilliance and glow. It is best practise to
remove them and store them in a safe position before showering to ensure your diamonds stay
as sparkly as the day you got them.
Investing in diamond jewellery: Diamonds are forever
We have always found yellow gold of the highest purity, as the best investment option for a long
time. Usually, stone-studded jewellery, such as diamond earrings, gemstone earrings, etc., is
made of lower-caratage gold, such as 18kt or 14kt. It has never, of course, caught the fancy of
wise investors. They found it unwise, on the other hand, to put their money in something other
than gold. Yet people have changed, and their investment trends have changed as well.
If you are planning to build an investment opportunity for precious jewellery, then you should
make diamonds a part of your portfolio of investments. Diamonds deliver decent returns,
according to the industry players. More significantly in recent years, they have seen a steady
price rise. Compared to gold, several variables make it a good investment option.
Size: Its size is the first and most noticeable advantage it has over gold. Diamonds do not take
up a lot of space, unlike gold bullions. These precious gemstones have been used for a long time
as a perfect means of money transfer. A diamond trinket costs double or triple in contrast to
gold jewellery of the same size, no matter how small it is. This means that diamond ornaments
produce good investment opportunities, whether they are diamond earrings or necklaces.
Storability: Fantastic storability happens with small scales. So much so that you can hold
hundreds and thousands of rupees worth of diamonds in even a small safe. Diamond jewellery is
also an investment that one can see, keep, and wear. As a result, it's a better bet than stocks and
other digital investments, many people feel.
Durability: Another quality they have naturally been given is the durability of diamonds. The
toughest thing on planet Earth is that. You can be sure there's nothing going to happen to him.
As long as you take good care of it, you don't have to think about diamond jewellery wearing off.
This implies that you can wear and enjoy your investment as long as you want.
Being a sign of durability and transparency, diamonds add a little more to a woman's jewellery
set. This not only looks fantastic, but the individual wearing it also adds a pinch of
sophistication. The best earrings to be used in marriage are considered to be diamond earrings,
and this ideal piece of embedded stone rings has also gained popularity among men. Diamond is
seen as a symbolic way of displaying a person's affection, concern and commitment, and is thus
considered to be the ideal gift for someone special. Not only does it make a great impact on
others, but it also guarantees that it will forever be with you.
Taking care of your diamond earrings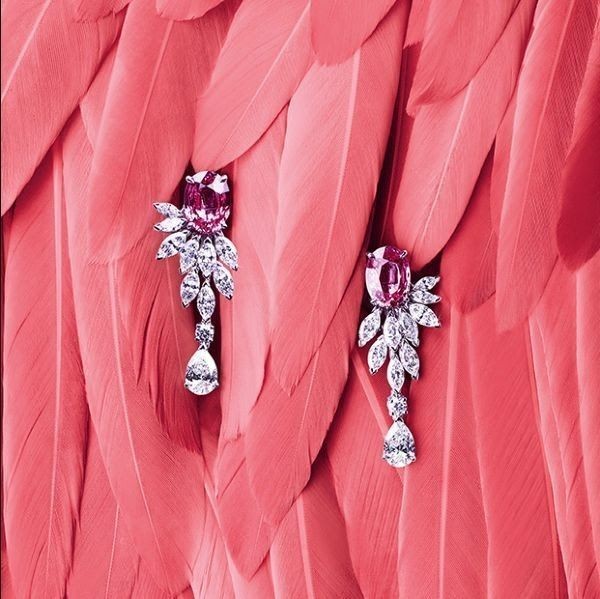 Although a diamond is very hard, other objects can still scratch it or chemicals can damage it. In
your daily life, take care of your diamonds, and then take action to preserve your jewels for the
long-term. No matter what you do, from time to time, your diamonds will need washing, which
you can do with a few easy steps at home.
A cup of warm water with a few drops of soap or mild dishwashing detergent is all you need. For
a good 30 minutes, let your diamond stay there; then gently clean the stone with a soft-bristled
brush, maybe a baby toothbrush. Using a smooth cotton pad, rinse and pat dry. For the drying of
the stone, stop using paper towels as they may scratch the metal. Also, stay away from drains
while the diamond is being washed. Don't scrub your earring using any harsh chemicals or
moisturisers.
After washing it in a mild soap solution, you should soak your earring in the window cleaner for
the extra shine. Remember not to soak the earring for more than a minute, as some hard
chemicals are used in window cleaners. Until drying it, wash it with the same mild soap water
and later warm water to make sure you rinse all the window cleaning liquid from your ring.
To extract the dirt that gets deposited between the diamond and the prongs, uses a toothpick. Be
extra careful, however, not to crack the metal. To remove small pieces of fabric fibres that get
stuck within the setting, use tweezers to be careful of the metal again.
Ionic cleaners are used in diamond washing. However, if your earring is set with stones other
than diamonds, avoid this process. The electrical current may have an adverse effect on some
gemstones during the ionic cleaning process. Only another diamond can frighten a diamond. So
make sure you're not keeping two diamonds together or with any other metal, as your other
jewellery might scratch your diamond.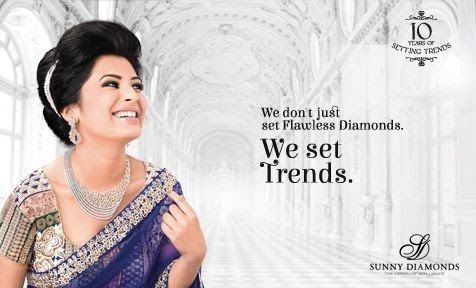 Sunny Diamonds, we are very proud to deliver an unparalleled online shopping experience that
takes into account the tastes and specific needs of every customer. We believe in building
partnerships with our clients that last a lifetime. In order to set your preferences, our
user-friendly website lets you search using filtered choices. Our quick navigation on the website
and different payment options will definitely make your shopping experience memorable. Our
qualified staff continually strive to offer excellence, from browsing to the final step of receiving
your order. We also have free one-year protection for purchases of diamond jewellery for items
worth over three thousand rupees. When you shop at Sunny Diamonds, expect nothing short of
holistic customer service.