Bold, Beautiful and Brand New: Steal the show with Rose Gold Dhriti Flora Diamond Earring

Today, we all want to stand out without being too loud or over the top. Especially true when it comes to how we present ourselves – be it at a breezy Sunday brunch or that modern day fun wedding. Which means, a lot of thought goes into what to wear and how to accessorize. And, one accessory that could make its way into your jewelry and accessories collection is the 18K Rose Gold Dhriti Flora Diamond Earring by Sunny Diamonds. Nothing about the design is usual. From the choice of rose gold to the design, it's anything but chic and luxury. Taking inspiration from the design of a seashell, the earring exudes a floating illusion. What's interesting about the design is that the illusion is created by a geometric design where the multiple layers are placed at slightly different levels and then linked together by a central piece.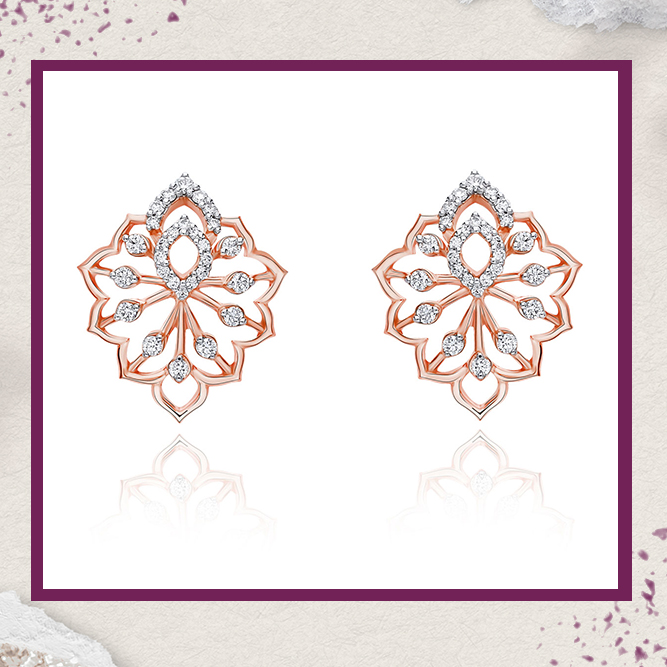 The studs are beautiful and elegant. They go well when matched with either traditional wear or casual wear, making it a perfect choice for wearable jewelry.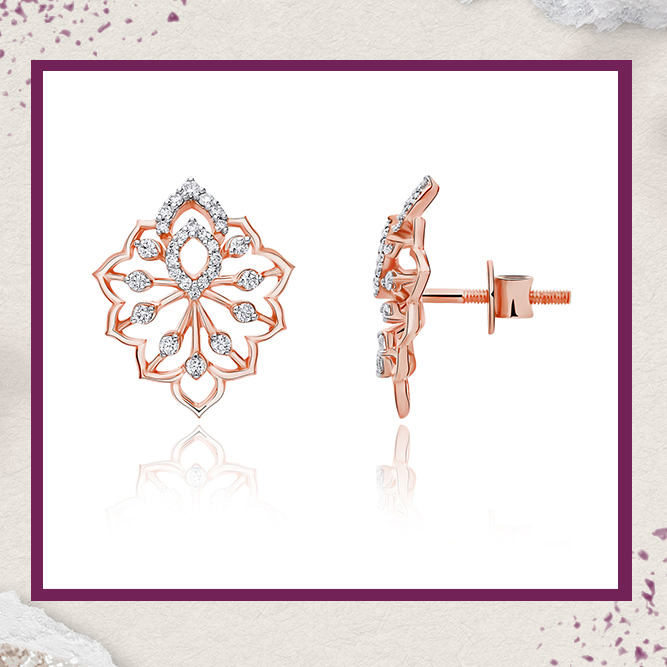 As a brand that has been known for its innovation in design. The rose gold Dhriti Flora diamond earring continues to showcase the creativity and expertise of the brand and its team of designers and master craftsmen. Dhriti Flora diamond earring in particular was a labor that took 10 days to design. 
Details:
Product name: Rose Gold Dhriti Flora Diamond Earring
Product code: 1021221474030
Gold weight: 3.669
Purity: 18K
Number of diamonds: 56
Available online: Add to cart | wishlist|
Also available across Sunny Diamonds retail stores in Kochi, Calicut, Trivandrum
Bold, Beautiful, and Brand New is a series by Sunny Diamonds where we bring to you some of our recent innovations in jewelry design where we translate inspiration from everything we see around into unique jewelry that will be valued and loved.