A tale of white wedding season and the trends they brought with them

Almost everybody has a vision of their ideal wedding: a white gown, striking jewellery, a dapper tuxedo, first trip together, and much more! Although it's easy to get swept up in the romance of this, there are still a lot of details to remember while planning a wedding, both big and small!
It's that time when you deal with decisions, lists, deadlines, and of course your daily chores, and to deal with them all by staying on track is essential for you to organize things well. The first step is to make sure you give yourself plenty of time to schedule your wedding. Remember to include your significant other in this process as well. Your wedding should be a reflection of the two of you as a couple.
So, where do we start?
Definitely your outfit and most of all, the jewellery and their budget! Everything else could stay, but if the right jewellery doesn't accentuate your beauty, then you are going to regret it in the future.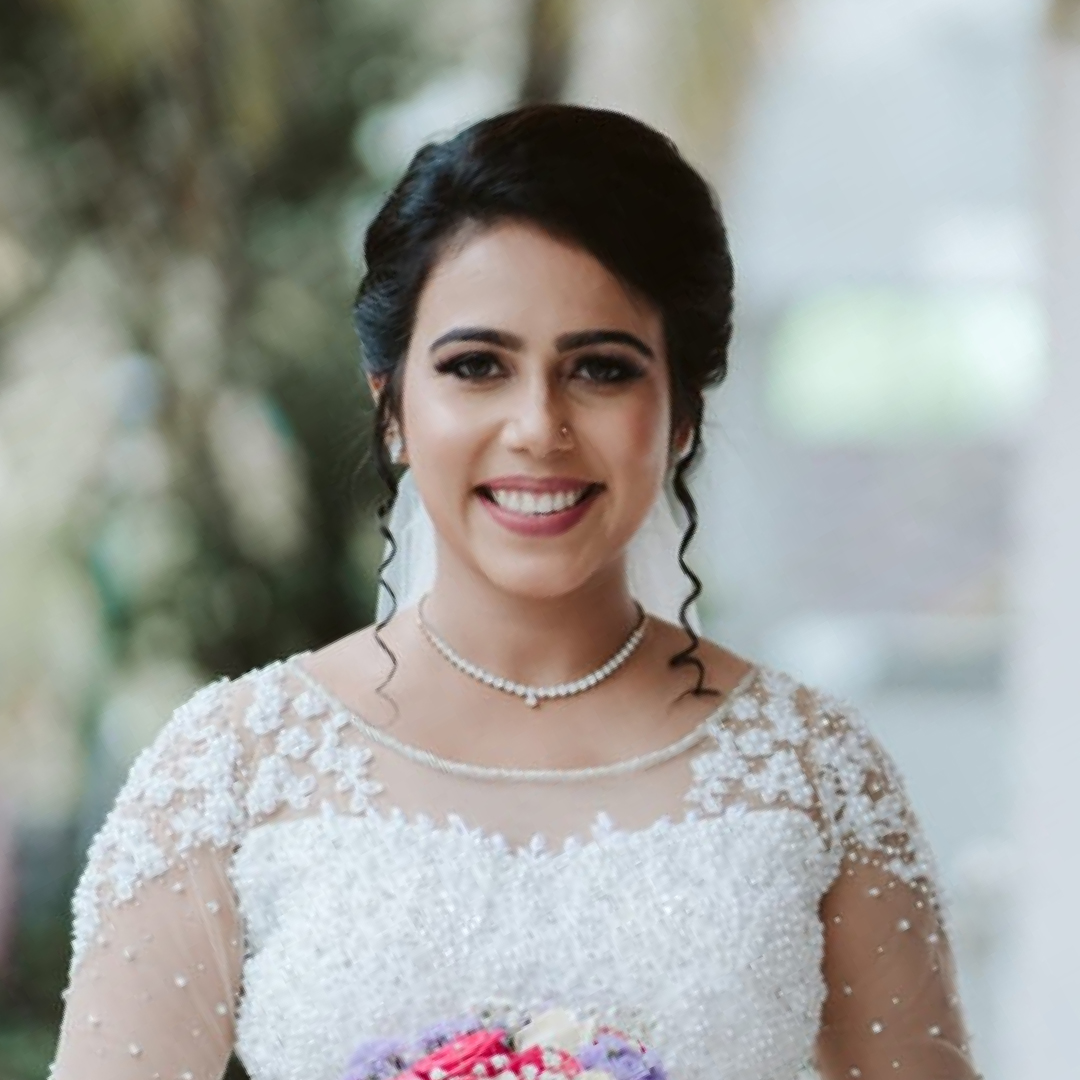 Bright colors like reds, greens, and yellows might still be dominating discussions about your wedding attire, but this year the celebrities have granted the flawless white shades a proverbial gold star. Although it's difficult to imagine white adding the same zing to wedding wear and jewel tones, the pristine hue has a vibrant personality that the others can't radiate. White ensures a standout look no matter which silhouette you choose in it, whether you prefer a sari, a lehenga, or a gown.
Where to find exclusive custom wedding jewellery?
Your wedding jewellery always says a lot about you and that's the exact reason why you should wear something that's one-of-a-kind and wholly yours.
Customizing your jewellery is simpler and less expensive than you would imagine. Being a trusted diamond jeweller in India, there is no need to introduce Sunny Diamonds as a diamond jewellery brand. Sunny Diamonds offer you one of the best qualities when choosing your white wedding jewellery, whether it's a combination of internally flawless diamond pieces or customized ones.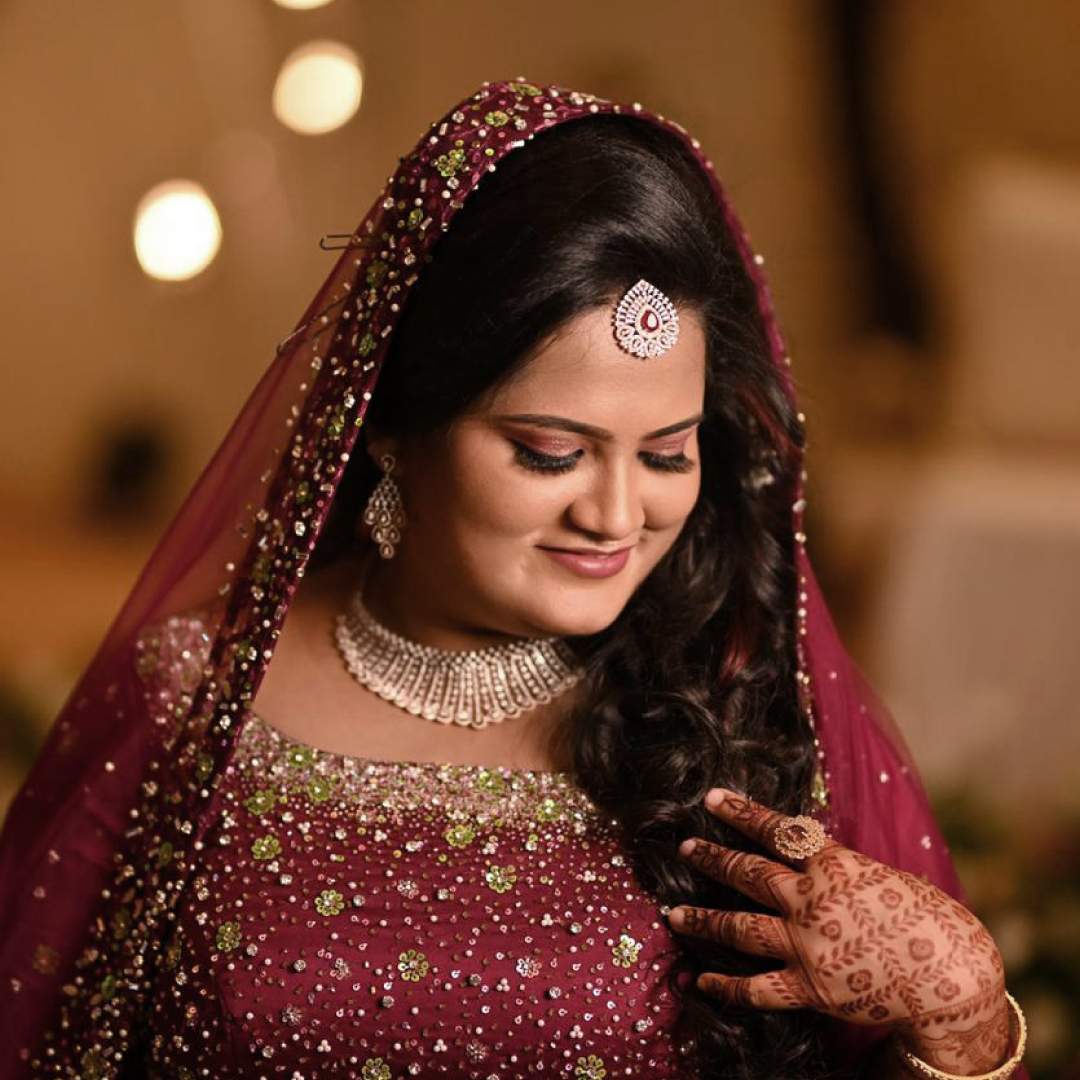 Designed to last a lifetime, Sunny Diamonds have gemologists, CAD designers, and talented jewellery designers working together to create the finest jewellery possible for you. Sunny Diamonds understands that the customers expect and deserve nothing less than the most up-to-date trends and models and as a result, make it a point to stay on top of all that's going on in the jewellery world.
If in case, you are dissatisfied with the current designs, Sunny Diamonds may even update them. It is possible to re-design your jewellery into any custom designs that you have in your mind, even the most uncommon ones too.
Different steps and processes in making custom jewellery
In order to create a custom-made design, we follow four key steps at Sunny Diamonds.
Consultation: The first step in creating your favorite jewellery is connecting with our in-house design team. The designer will get a complete picture of the project, your style sense, and access to any specific gemstones or metals (likely a piece of heirloom jewellery) you'd like to use in the design during this initial custom meeting. The meeting is normally 30-60 minutes long and is free of charge.
Sketches: A collection of hand-sketches will be created for you to choose from before your second meeting with our jewellery designer. The designer will be able to give you an estimate after you've finalized the design, based on the metal material, stone type, number of gemstones, and complexity of the design.
CAD Render: After the concept draft has been approved, our designers use computer-aided design (CAD) to create photo-realistic renders. You can compare various types of metals, stone sizes, and bandwidth side by side using this method. This method allows you to imagine your design before it is created.
Wax Model: Once you're satisfied with the CAD Render, we'll move on to the 3D Wax Model, which is the final phase before making the actual jewellery. We create a life-size prototype of your custom design using a 3D printer. This allows you to get a better sense of the scale and shape of your jewellery.
After you've accepted the wax model, the real work on your exclusive design begins. Your custom-made jewellery will usually take 10-15 working days to complete.
Selecting internally flawless wedding jewellery in India
When you think about it, bridal jewellery is about more than just adding the perfect finishing touch to your wedding celebration outfits, much more than the big day, where the future missus wears the jewellery that channels her inner princess. It's also about using them for long without sacrificing them to time.
One of the best ways to tread this fine line is to compile a list of timeless qualities of diamond that are balanced with a few of the moment products. The wedding set is the crowning glory, but jewellery for your wedding events, if planned well, can be easily reused after the wedding celebrations have ended.
Known for their outstanding clarity and elegance Internally flawless and flawless diamonds are the pinnacle of true diamond clarity when it comes to the quality of diamonds to choose your jewellery.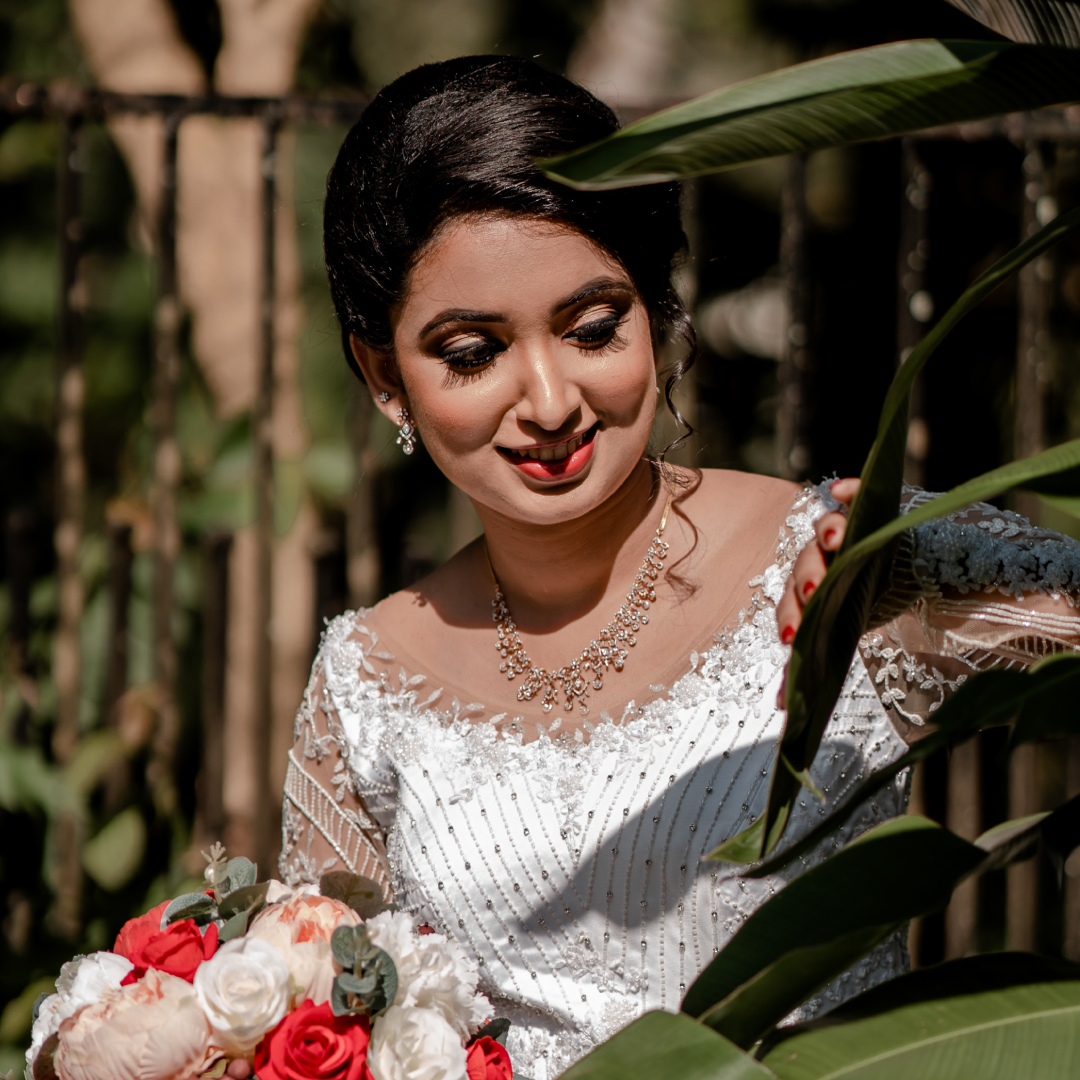 While different laboratories use different clarity scales, the Gemological Institute of America (GIA) is the industry standard. On the GIA clarity scale, Flawless (FL) and Internally Flawless (IF) diamonds are at the top, followed by Very, Very Slightly Included (VVS1 and VVS2), Very Slightly Included (VS1 and VS2), Slightly Included (SI1 and SI2), Slightly Included (SI1 and SI2), and Included (S1, S2, S3) diamonds.
Sunny Diamonds provide you with high-quality Internally Flawless diamonds in your jewellery that come with diamond grading certificates recognized worldwide. You may already be aware of the 4Cs of diamond quality and finding a well-balanced one with the right mix of cut, clarity, carat, and color. Even though this must be considered when shopping for diamond jewellery, at Sunny Diamonds, however, you won't have to think about the clarity of your diamond because all the diamonds provided for sale are IF clarity diamonds. You need not have to look further if you're looking for high-clarity stones with a spectacular visual effect. Sunny Diamonds guarantee a large selection of IF diamonds, as well as expert assistance in selecting the gem that best fits your needs.
Best wedding jewellery trends to follow in 2021
Now that we know what to look for and where to look for stylish wedding jewellery, let's move on to some of the popular trends you need to follow while you make the purchase.
Family heirlooms from the past
Vintage is making a comeback. After all, what could be more precious than walking down the aisle in your grandmother's diamonds? Vintage family heirlooms are a wonderful way for brides with close family to honor those that are most important to them on their wedding day. Family heirlooms, from your mother's diamond earrings to your grandmother's ring, help you feel connected to the people you care about.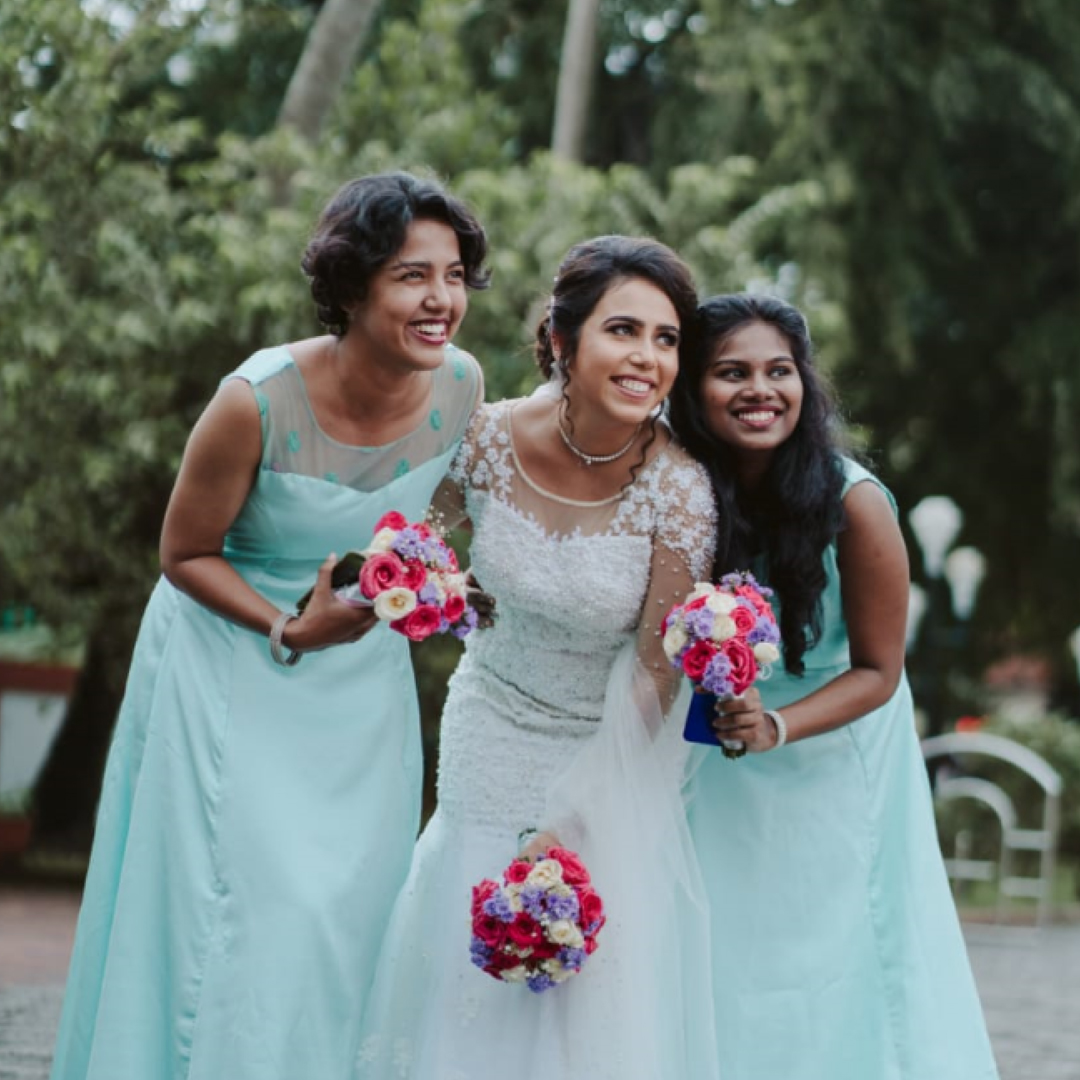 Stunning Earrings
This year, several brides are deciding whether to 'go large or go home.' After a tumultuous 2020, which saw many brides cancel their weddings due to the lockdown, 2021 promises to be a year of unforgettable wedding celebrations with family. What better way to commemorate the occasion than with a pair of stunning statement earrings? Statement earrings are a major bridal trend to consider in 2021, with everything from colorful eye-catching patterns to elegant sparkly wonders.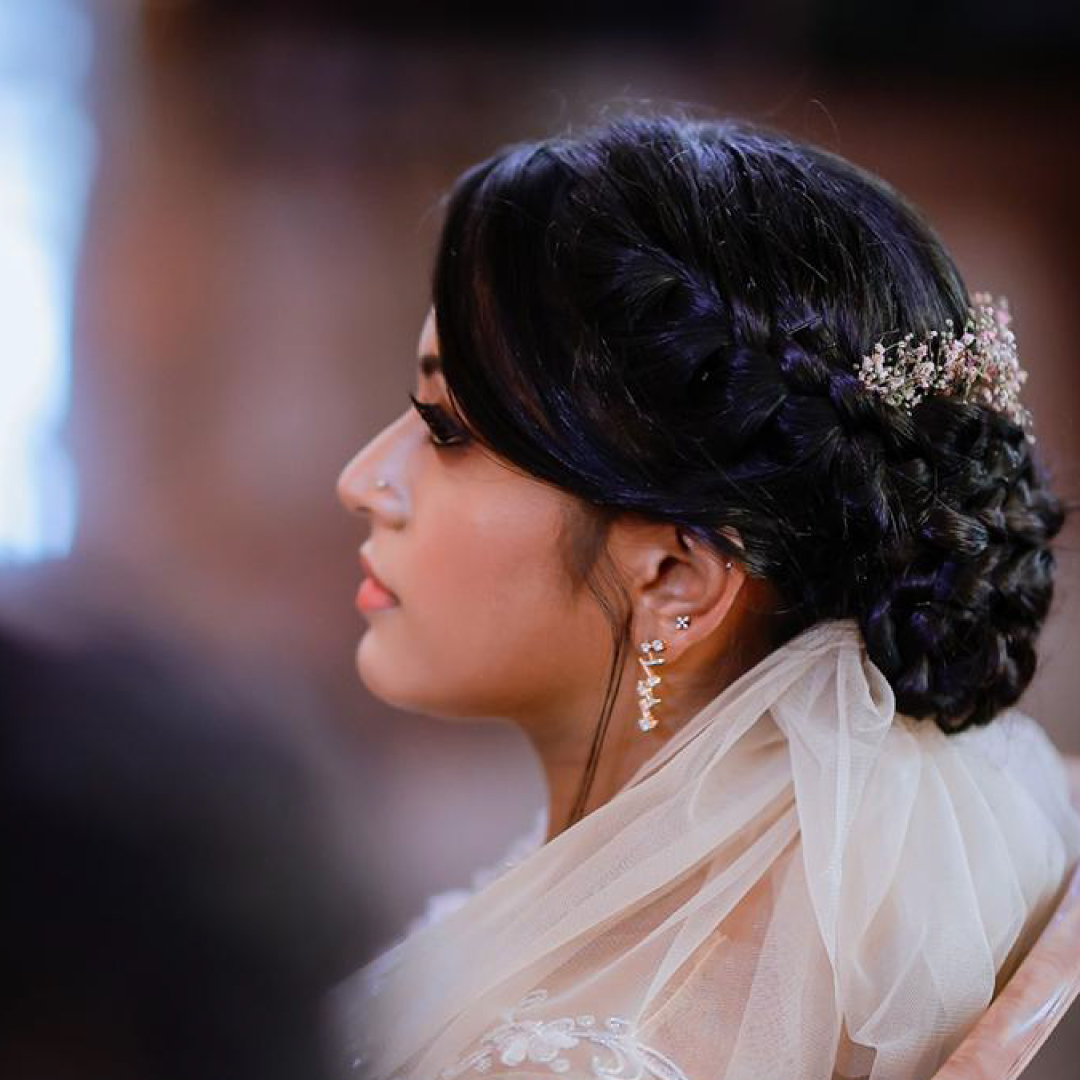 Multilayered diamond necklace
Multilayered necklaces are officially back in style for 2021. They are the ideal jewellery piece for brides who want to go for a chic wedding look. Multilayered beauties are elegant and sexy and a common jewellery option for 2021 bridal ensembles, whether it's a plain choker with sparkling embellishments or the subtlety of lace embedded with diamonds.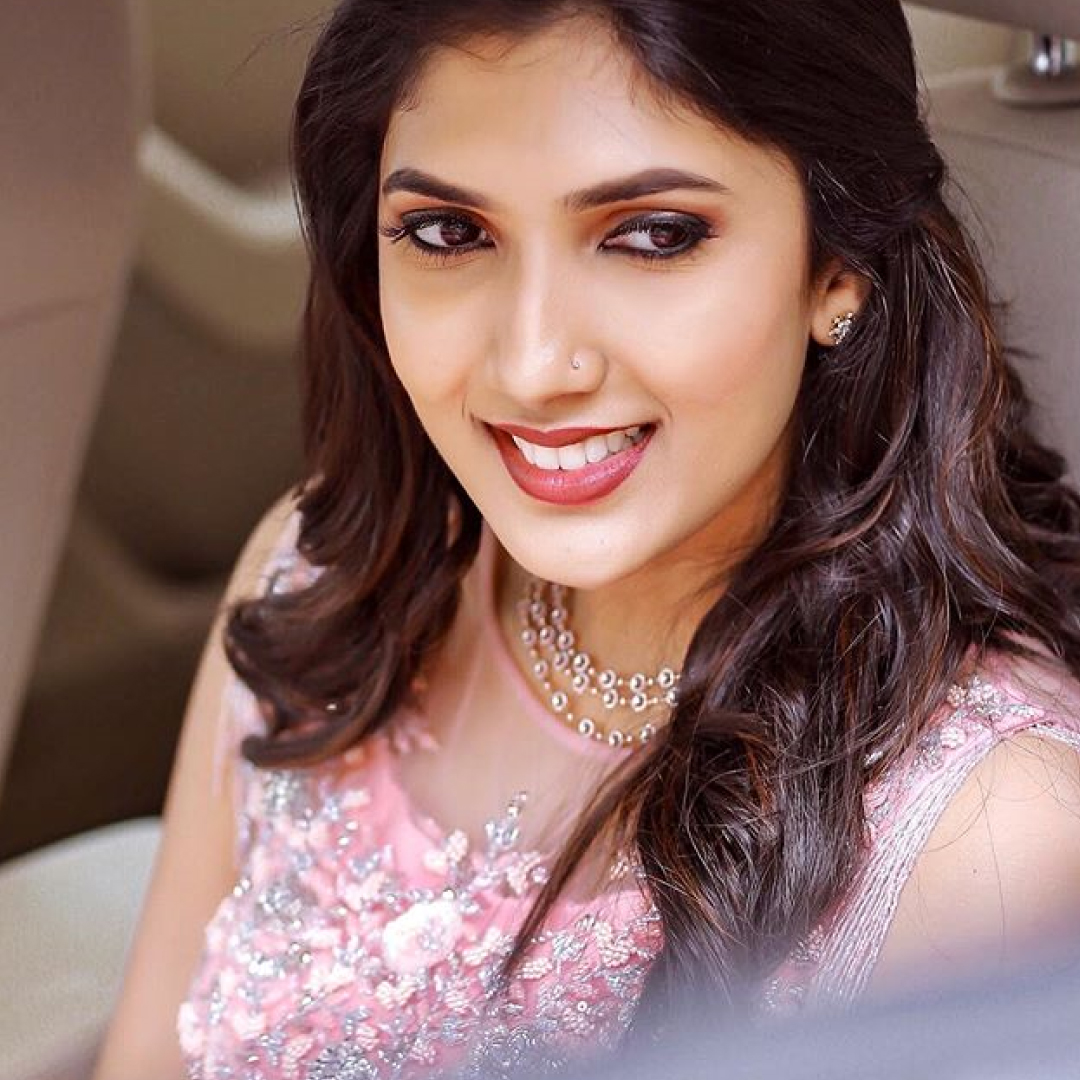 Sapphire laid jewellery
Many brides choose to incorporate the traditional rhyme of "something old, something new, something borrowed, and something blue" into their wedding. Many brides in 2021 will continue the trend with sapphire statement jewellery. Necklaces made of sapphire are particularly common and have a stunning impact. Birthstones are also a common option, and sapphire birthstones will add a beautiful and meaningful splash of color to your wedding look.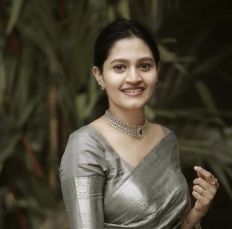 Elegant Bracelets
A simple bracelet will add just the right amount of glitz to your bridal ensemble. After all, this year's brides are all about the glitz and glam. Tennis bracelets are becoming increasingly common among women who want to wear a long-sleeved white dress. Our recommendation is to wear your bracelet on your right hand so that its charm does not distract from your stunning new wedding ring.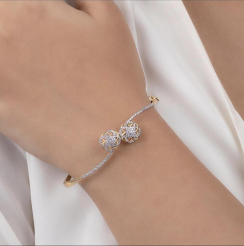 The Curated Diamonds
Consider curated diamond necklaces if you're stumped for jewellery ideas and aren't sure what will look best with your outfit. Statement diamond necklaces are sophisticated and trendy additions to every bridal ensemble. They stylishly trace your neck to add a touch of sophistication to your finished look, whether you're going for the full ballgown look or a fitted bridal suit.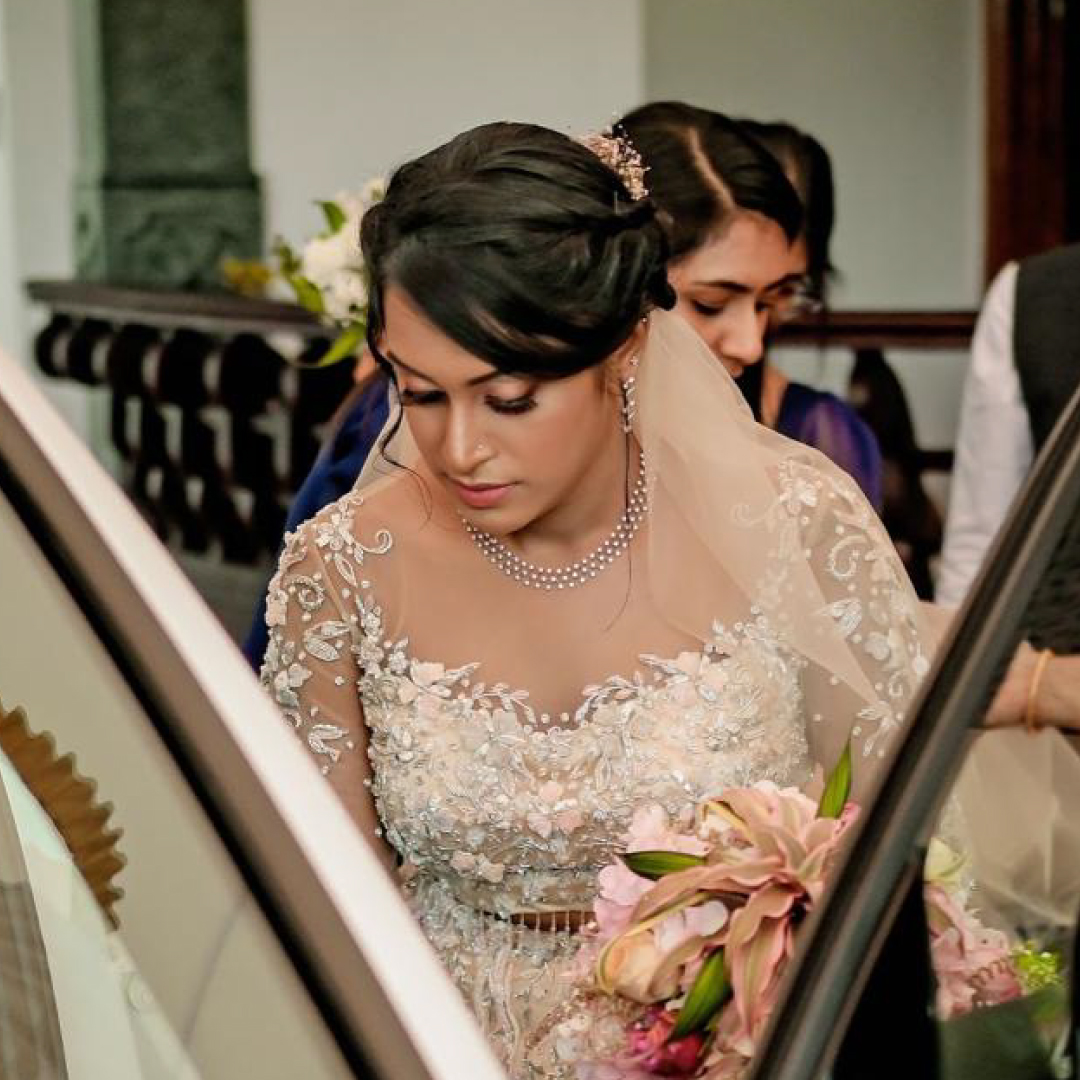 What are your favourite bridal jewellery styles among these? Let us know in the comments below.
Wedding stylists expect that 2021 will be the year of lavish weddings! And, after a disastrous year for wedding venues and brides-to-be, with cancellations left, right, and center, 2021 promises to take wedding celebrations to new heights. We hope that our list of jewellery trends above has given you some inspiration. However, if you need more inspiration, we have a beautiful collection of bridal jewellery to choose from that will make your stunning bridal look anyone always remembers.